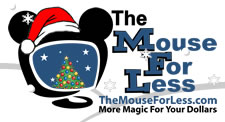 Disney Photo Contest

Looking for some holiday fun? Join our Holiday Photo Contest for your chance to win a great prize! Just hop on over to our TheMouseForLess Facebook page or TheMouseForLess Facebook group to enter.  Go to the link below and enter your favorite Disney-themed Christmas photo. It can be a photo of a Disney ornament or decoration in your home. It can be a photo of you at the Disney parks during the holidays. It can even be a photo of some Disney holiday cookies or other food. It is quick and easy to enter and you can win a great prize pack! http://a.pgtb.me/SxFl1k
Magically Speaking Holiday Edition
This year we will hold a drawing during which we will choose one random winner. The winner of the contest will win the amazing prize pack pictured below!
To be entered into the contest all you have to do is email us a Magical Tip, a Magical Memory or a question for Give a Little Whistle. That's it! Just submit one (or more) of the three to info@magically-speaking.com and we will enter your name. Each entry will get you entered once so, if you send two tips or a Whistle question along with a Magical Memory you will be entered twice, etc. Good luck and we can't wait to read your entries!!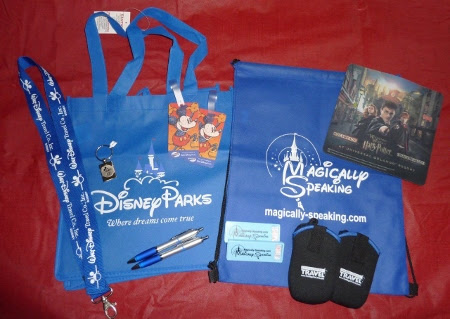 TheMouseForLess Yahoo Group
Very Merry Holiday Giveaway
Our favorite holiday giveaway is running all month long. Watch TheMouseForLess Yahoo Group messages daily for your chance to win prizes donated by our list members. Every member has 10 entries to use for the month. You never know what prize will be next, so choose your entries wisely!
Ornament Exchange
Our list members can sign up to participate in the annual ornament exchange. See list messages for details.
Holiday Card Exchange
Each year we exchange cards with other members of the list. There is an opportunity for both adults and children to participate in the exchange.
For details on TheMouseForLess Yahoo Group activities, join our Yahoo Group.
Disney Holiday Shopping
Need to do some last minute Disney shopping? The MouseForLess has already done all the work of finding the best and most popular Disney items for the season. Even better, when you use these special links, you will be supporting the MFL list in the process. Happy Holidays Everyone!
Holiday E-cards
Ready to send some holiday cheer? Take a look at our selections of holiday e-cards for every occasion.