Sofia the First: Story Theater
|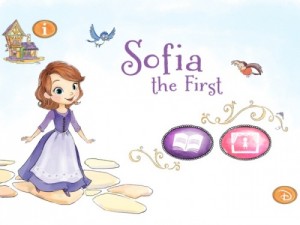 Have you see the new Disney Junior show, Sofia the First?  It's a really cute show about a girl named Sophia.  Sofia's mother marries the king of Enchancia, and Sofia must now learn to be a princess.  Her step-father, the king, gives her an amulet that has magical powers.  When Sofia needs help, another princess (like Cinderella) comes to her rescue.
Disney Publishing Worldwide Publishing designed an app for iPhone, iPod Touch, and iPad that tells the story of Sofia.  This app, Sofia the First:  Story Theater  is a story that covers the first episode of this new show.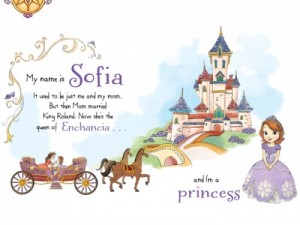 While the story in this app is shorter and has less detail than the first episode of the show, it still is a nice story for the younger set.  It also contains some really pretty pictures reminiscent of an older-style story book.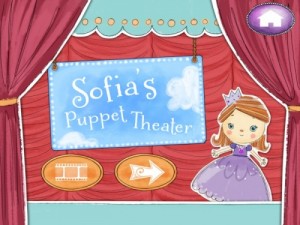 This app doesn't have a lot of extras like coloring pages and such.  It only contains the story and a puppet theater.  Now, I know that many might expect more for the $3.99 price tag, but there really is a lot rolled into this puppet theater.  The child can choose up to three characters, up to three backdrops, props, and even the background music..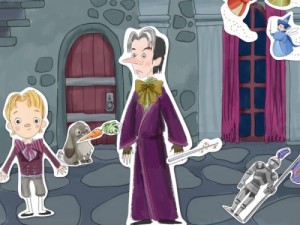 This puppet theater was so much more that what I would ever expect.  When I get an app to review, I usually turn my kids loose with it first.  I let them try it out and listen to them interact with it.  In this case, I didn't hear much, so when I sat down to look at Sofia the First: Story Theater, I was surprised to see a saved movie in the puppet theater.  I opened the movie up to see it, and I heard my son's voice narrating a story as the characters moved around the iPad screen.  I feel this puppet theater is really advanced for an app aimed at the younger Disney Junior set, and it should spark lots of imaginative play for your child.
Disclaimer:  I received this app free of charge for the purpose of this review.  I was not required to give a positive  review.  There are affiliate links contained within this post.
Similar Posts:
Incoming search terms: