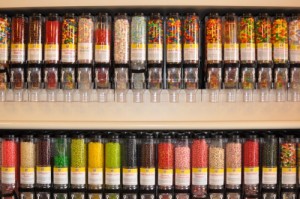 Ok, so maybe this isn't the "food" you were probably thinking of…  I remember my father always telling me that I should eat foods with lots of color variety.  I'm guessing this is not exactly what he meant, but it sure makes such a beautiful picture to look at.  Don't you think?
I was looking through some of the pictures that Pam from The Magic For Less Travel took during her last trip to Walt Disney World, and I just had to share a few of the pictures with you.  The picture above was taken at Seashore Sweets at Disney's Boardwalk, as was the picture below.
Now, this next picture was taken at the Landscape of Flavors food court at the new Disney's Art of Animation Resort.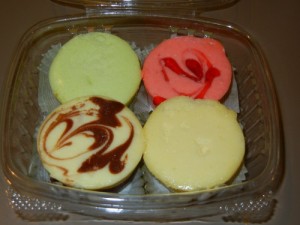 The variety in this cheesecake sampler looks so delicious!  There is no way that I could even think about eating all of it, but it sure looks like something that could be easily split between a couple of people.
Happy Foodie Friday!  Here's to a great weekend!
Similar Posts: