Random Thoughts on Transportation
|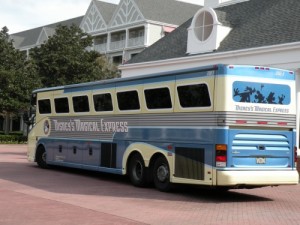 After visiting Disneyland exclusively for the last three years, we are planning our next trip to Walt Disney World.  You know what my children keep asking me?  "Are we going to take Disney's Magical Express to our resort?"  Now, this really wasn't our plan.  We've taken Disney's Magical Express before, but this time, my husband and I were considering a town car service, so we could stop at the grocery store on the way to the resort.
Somehow, my children really know their stuff and what will persuade us to see things their way.  Yes, my daughter keeps telling me, "Mom, you won't have to get the luggage."  That really is a big consideration for me because I don't like to wait for the luggage at the luggage carousel, but is this her (and her brother's) real reason to take Disney's Magical Express?  Nope!
Their real reason is that they want to see the video.  To them, the beginning of their vacation is to see the video on the ride to the resort.  So…  What kind of transportation will we take from the airport?  Yes, we will likely take Disney's Magical Express because it is easy, free, and will make the kids happy.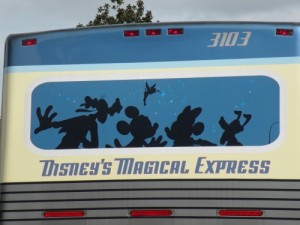 Similar Posts: