The Aristocats: Disney Classics
|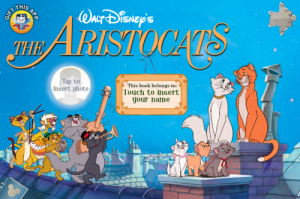 I'm back with a review of another Disney Classics iPad/iPhone called The Aristocats:  Disney Classics.  With both of my kids being "Disneyphiles", I'm really happy to be able to share the classics with them.  I really love how Disney Publishing Worldwide Applications has given this app the ability to be personalized.  It's like having a storybook with your child's name and picture on it.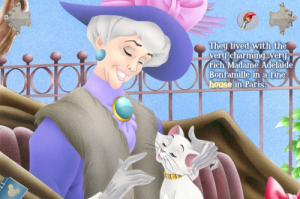 Like The Jungle Book:  Disney Classics that I reviewed earlier, The Aristocats has very simple, yet familiar, animation.  I LOVE the purring of Duchess during the story!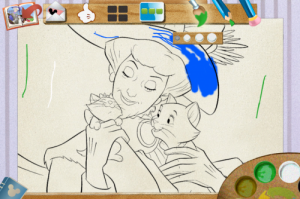 I also liked that I could choose between a thick paintbrush and a colored pencil when working on the coloring pages.  It was easier to stay in the lines.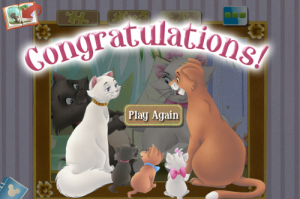 The Congratulations message after completing the puzzle is a really cute touch.  It's like the whole Aristocat family was watching.  Nice reinforcement!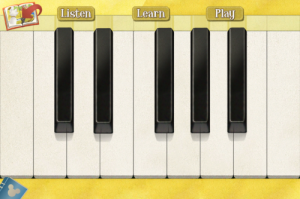 My son has really enjoyed playing with the piano.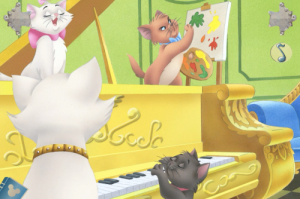 What's the best part of this app?  The classical Disney story that really looks like the original storybook brought to life with simple animation and storytelling.  This is a great way to introduce your child to the Aristocats story.
The Aristocats:  Disney Classics is available from iTunes for iPhone and iPad for $3.99.  I used this app on an iPhone 4 and an original iPad and no problems with it.
Disclaimer:  I received a free copy of this app for the purpose of this review.  The opinions stated above are my own and those of my son's.
Similar Posts:
Incoming search terms:
aristocats mouse work pages