Flo's V8 Cafe on Foodie Friday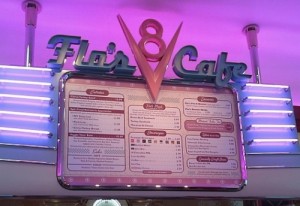 As you may have seen earlier, our MFL Newskeeper was lucky enough to get chosen to be part of the Disneyland Annual Pass Preview event last week to see the new Cars Land.  She wanted me to share some of her pictures with you, and today, I chose to share Flo's V8 Cafe.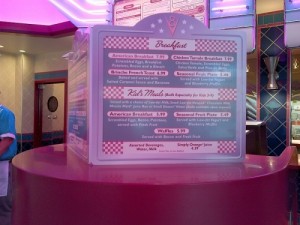 I couldn't quite make out the regular menu at the top of the post, but I surely can see the breakfast menu well enough to know that I want to eat breakfast there.  Can you see the Brioche French Toast?  Salted Caramel Sauce?  Yep, that sounds yummy to me, and I can't wait until I have the chance to head West to try that out.  If you get to try it out, please let me know if it is as tasty as it sounds.  🙂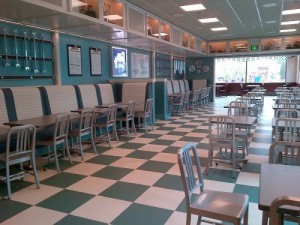 Here is an inside view of the eating area.  It looks like quite a few Route 66 eateries that I have eaten in (or toured through) over my lifetime.  The theming seems to be "spot on"!
So, today is the official opening day for CarsLand.  Are you going?
Similar Posts:
About The Author

Naomi M.