Disney Merchandise Monday! Disney Reusable Mugs
|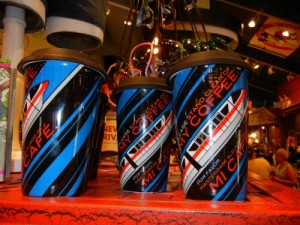 A cup of something warm and maybe caffeinated may be a necessity on Monday morning.  Whether you prefer coffee, tea, hot cocoa or another drink these reusable mugs with a rubber lid are the perfect way to enjoy your drink on the go or at home.
We think the Disney designs featuring the monorail, Mickey, Minnie, Tinker Bell, Jessica Rabbit, and even the seven dwarves may make your Monday morning a little more magical!  We found these at many of the shops located at Walt Disney World, and we think you will find one to fit your personality too.
Check out the complete gallery below and let us know what you think.
Similar Posts: