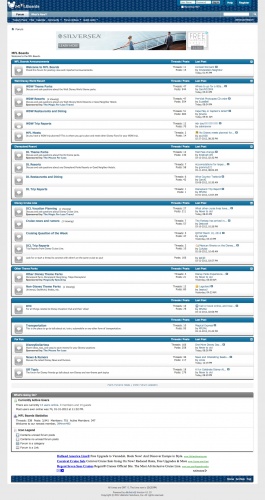 So, do you sometimes want to talk about Walt Disney World, but you don't have friends at home who are on the same page?  Do your friends and family think you might be a little odd for wanting to go to a Disney park every year?  Well, I know exactly what you are going through!  My family doesn't understand.  Well, my husband does, but his family doesn't.
Where does a person turn when he or she wants to talk to others who understand exactly how you feel when your coworker says, "What?! You're going to Walt Disney World again?"  Where do you turn to ask your questions about what resort to choose or restaurant to make your ADRs at?  I have the answer for you!
The Mouse For Less recently started up their MFL Boards.  It's a forum for Disneyphiles like us to gather together and help each other plan where to stay at Walt Disney World or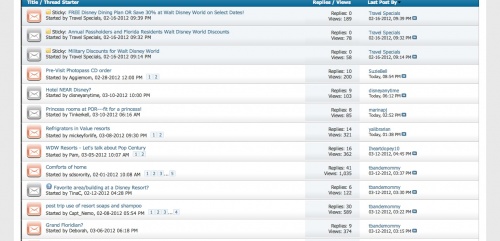 Disneyland.  There are even sections for Disney Cruise Lines, DVC, and other parks beyond Disney.  Also, there are sections with other people's trip reports, so we can experience their trips until it is time for our own.  (It is a LONG time until my November trip!)
The MFL Boards provide a friendly place to converse, ask questions, and be accepted for the Disney Fans that we are.  Why don't you come join our community?
Similar Posts:

I am a homeschooling mother of 2 children, and we love all things Disney. We are always looking for ways to incorporate Disney into our school work. I work as an Independent Travel Consultant affiliated with The Magic For Less Travel. To reserve your magical vacation, contact Naomi. You can find Naomi on Google+.