Disney Favorites Through the Alphabet – "W"
We are almost finished with the alphabet.  There will only be one more post after this one to finish up with X, Y, and Z at one time.  It has been fun looking at so many of my favorite Disney memories and sharing them with you!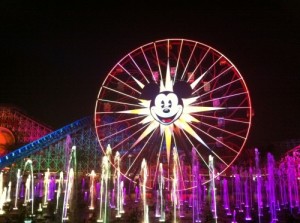 I have mentioned before that the World of Color is my absolute favorite night offering of either Disneyland or Walt Disney World.  I just love how the Imagineers put together the animation with the colors and music!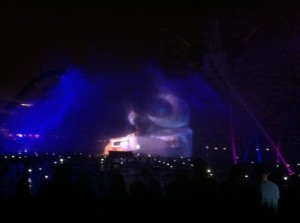 My son likes several specific scenes during the World of Color, but I think one of his favorites is when Wall-e is floating through "space" with Eve.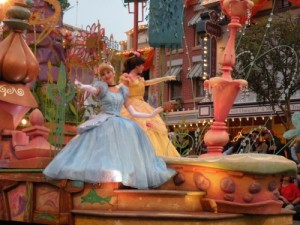 Of course, my daughter wouldn't consider any trip to either Disneyland or Walt Disney World complete unless she gets to see a parade with princess waving that special royal wave.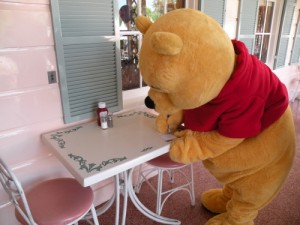 A friend of ours was expecting her first child while we were at Disneyland last.  We knew that she was decorating her nursery with a Winnie the Pooh theme, so we wanted to do something extra special for her.  We bought a postcard with the year on it and asked Winnie the Pooh if he would sign it for the baby.  He did better than that!  He took the postcard and wrote a note to the baby, saying that he was waiting for the baby to come out and play with him.  What a special addition to baby's scrapbook!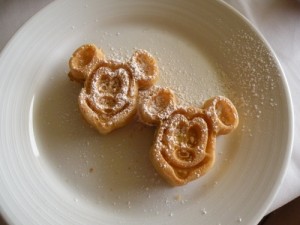 And now, I must subject you to food…  Yes, Mickey head waffles!  Mmmmmm!  I can't wait to get some of these waffles on my next trip!
Similar Posts:
About The Author

Naomi M.