Disney Favorites Through the Alphabet – "N"
|
Here we are on the letter "N", and it is almost New Years!  So, I will start with wishing everyone a Happy New Year!
While I could write about New Year's at Disneyland, I think this country girl will stick with nature.  Yes, I have experienced New Year's Eve at Disneyland, and I will also admit that it was more years ago than I care to tell.  It was during one of those college years so long ago…  I left my small college (at the time, population 600) in Nebraska to spend New Year's Eve in wall-to-wall crowds.  Can you believe that I actually ran into someone that I went to college with while I was in line to ride Splash Mtn?  But I digress…
Back to the nature…  I am always amazed by the amount of time, energy, and detail that goes into the scenery.  From…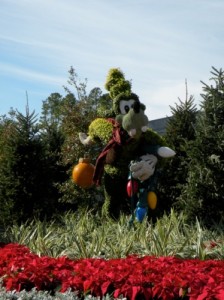 topiaries…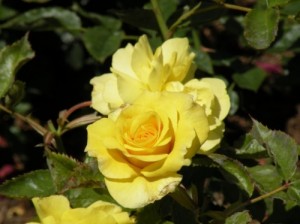 to plain "ordinary" flowers, the Disney cast members seem to always "plus" the nature throughout the Disneyland and Walt Disney World Resorts.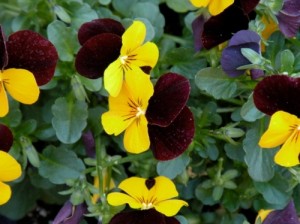 Quite often, it seems that the main missing "nature" feature is bugs.  I don't remember ever seeing a lot of flowers that have been eaten by bugs.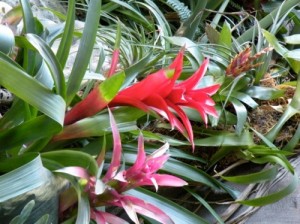 The colors seem more vibrant than outside of Disneyland or Walt Disney World.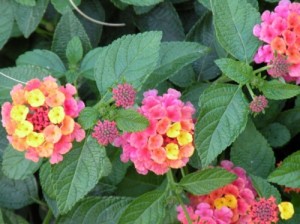 Not only do the colors seem more vibrant, but the flowers seem more unique than I see in my backyard.  Nature doesn't just include the flowers, though.  I also like to see some of the ducks walking around, or the…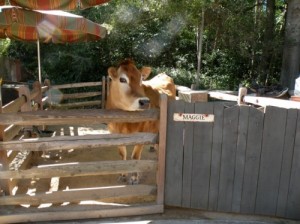 cow?  Yep, this is Maggie.  She looks like one of the cows in Home on the Range, doesn't she?  One time, we saw Maggie at the Big Thunder Ranch at Disneyland.
There are so many flowers, fish, birds, and animals around the Disney Resorts.  From the animals at Big Thunder Ranch in Disneyland to the aquatic life at The Seas with Nemo & Friends in Epcot.  There are always lots of opportunity to see nature "plussed" Disney-style.
Similar Posts: