Disney Food Friday – Epcot's Karamell Kuche
|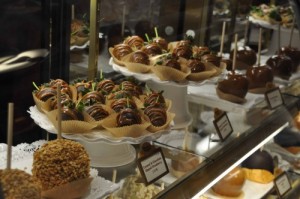 Happy Food Friday!  Today we are going to visit one of our favorite spots in the World Showcase for a snack. Caramel corn, caramel cookies, caramel cupcakes, caramel topped strawberries – How can you go wrong?
Guests with one of Disney's Dining Plans can use their snack credits for some of the items in this shop.
You can find the Karamell Kuche menu on the Mouse For Less site.
Similar Posts: