When my family and I went to Disneyland in November, we upgraded our 5-day park hoppers to Annual Passes.  We figured that we would go back another time this year, but I didn't figure that it would be so soon.  We prefer to travel during "slow" times, like February and November.  Since we homeschool, we have the luxury of scheduling our vacations during slower travel periods and schooling through the summer.  My son has sensory processing issues, so it just works better this way.  Just before Christmas, I looked at the Annual Passholders' website and found some good prices for the resort hotels, so I emailed my friendly "neighborhood" The Magic For Less travel agent to have her reserve my room.
Unfortunately, my husband couldn't get off work to come with us, so now I had the dilemma of how to get to Disneyland.  I'm not really a "city driver", so I began researching my options.  It quickly became clear that I would be taking my kids on their first Amtrak train trip to get to the first Mom/kids only Disneyland trip.  Hmmm!  I may have bitten off more than I can chew.
So, now I have resort reservations and train tickets, but I have more to do.  I have finally completed enough shirts so that I don't have to worry about laundry during the trip, and I am now working on trip journals for the kids to record their experiences for later.  I have used different trip journal pages (Mouse For Less, Disboards), but they don't seem to work well for my son.  My daughter does alright with them, but my son has some real issues with them.  One of his "outburst triggers" is extensive writing.  I want him to be able to have his memories down on paper, but writing is not the way for him to do it.  So, I starting thinking and came up with an idea.  What about a checklist?  So, this is what I came up with.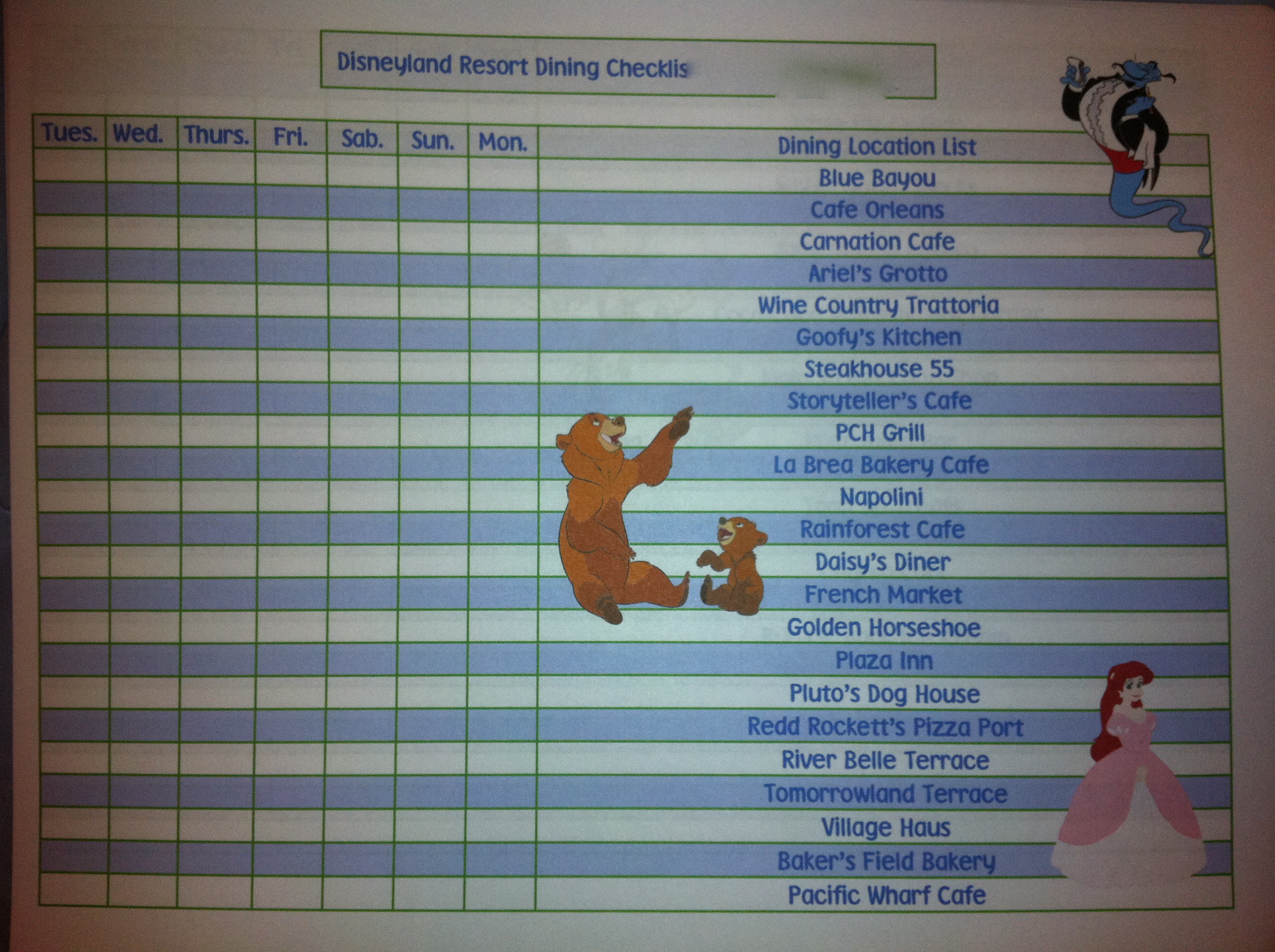 I only put the restaurants and snack locations that we would probably go to on the list.  There are columns for every day (and partial days) of our trip so that he can check off the restaurant in the column for the day that he eats there.  I know that DD11 loves "fancy" charts, so I made one for her, too.  Actually, there are three for each child.  One list for dining options, one for Disneyland attractions and shows, and one for Disney California Adventure attractions and shows.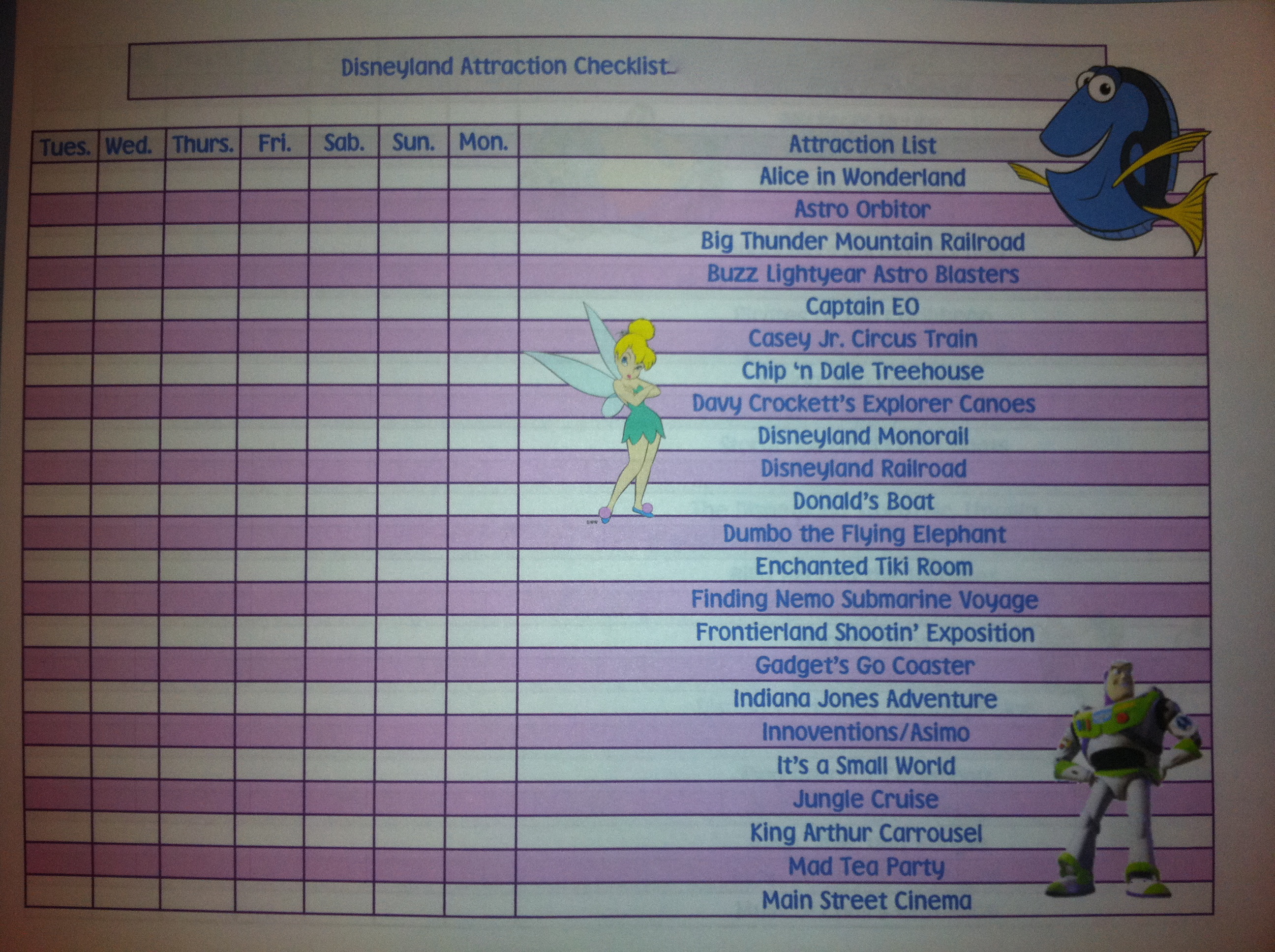 The charts will help them keep track of where they eat, what they ride, and what they see on every day of the trip.  Unfortunately, a chart won't record likes and dislikes.  DS7 will have a different sheet for each day of our trip that asks him to draw his favorite thing of the day.  Of course, DD11 has to write about her favorite things every day.  DS7 got a camera for Christmas, so we will look forward to him visually recording his impressions, as well.
This is my planning thus far, but I'm sure that there is more to be done.  Packing anyone???
Similar Posts: