Disney Dream Part 25 – Food, Menu and Decor From Royal Palace
Disney Cruise Line – Disney Dream Royal Palace Food, Menu and Decor
Cruisers who are familiar with the Disney Cruise ships know that there is an unique feature with the Disney Cruise Line main dining.  Guests rotate between the three themed main dining rooms and your server rotate along with you to serve you throughout the cruise.  On each of the Disney Cruise ships there is a palatial dining room.  On the Disney Wonder it is Triton's, on the Disney Magic it is Lumiere's, on the Disney Dream it is Royal Palace.  Inspired by classic Disney films like Cinderella, Snow White and the Seven Dwarfs, Sleeping Beauty and Beauty and the Beast, Royal Palace serves French-inspired, continental cuisine fit for a king or queen for breakfast, lunch and dinner.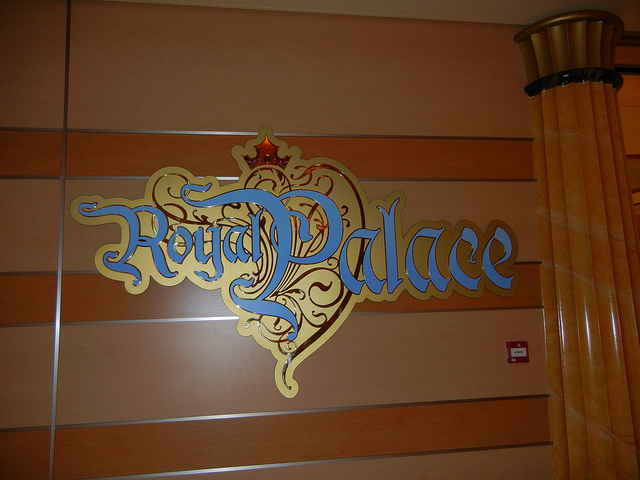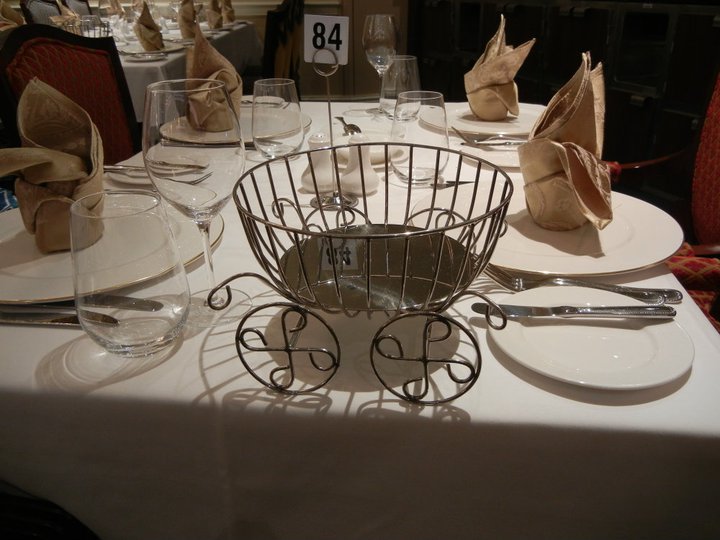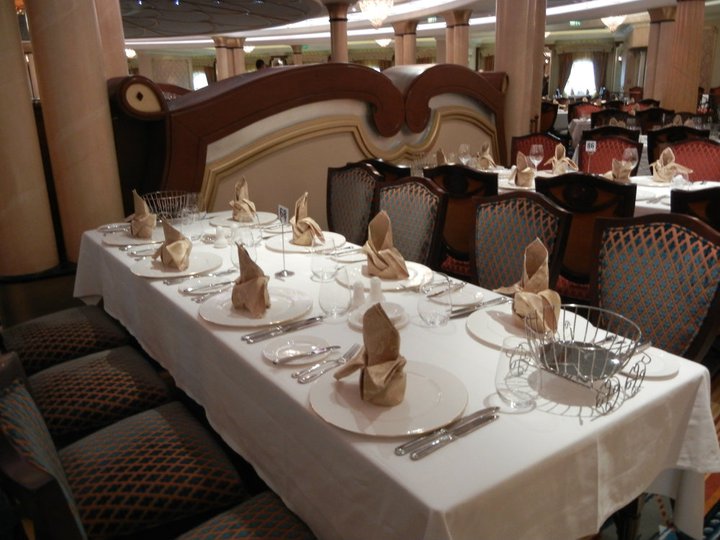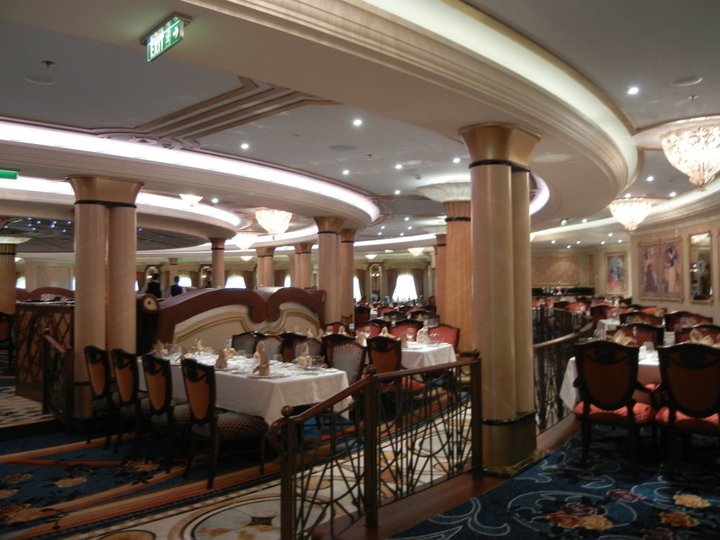 This elegant restaurant features ornate marble floors…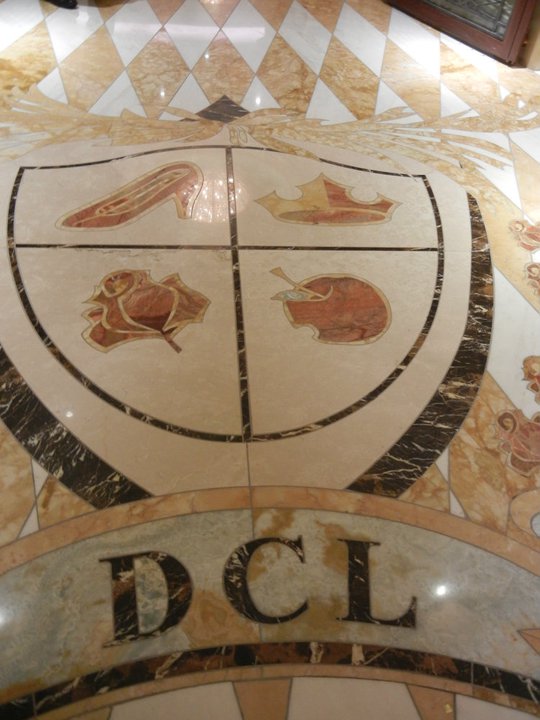 a luxurious rose carpet…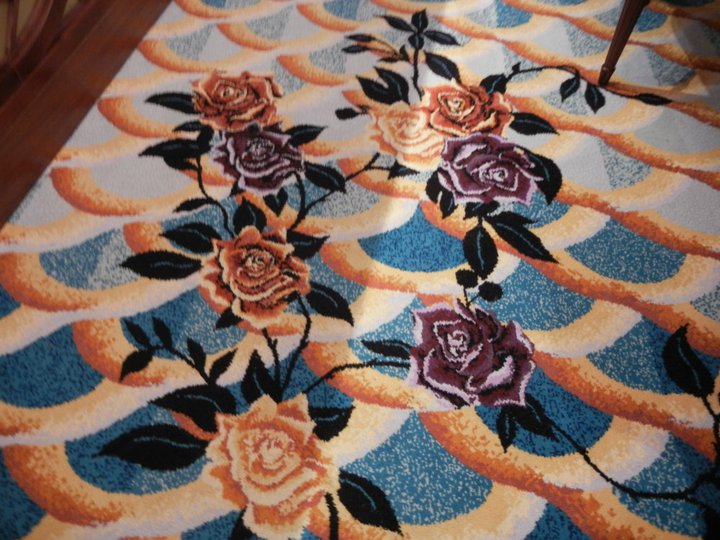 and an elaborate chandelier brimming with glass slippers and roses…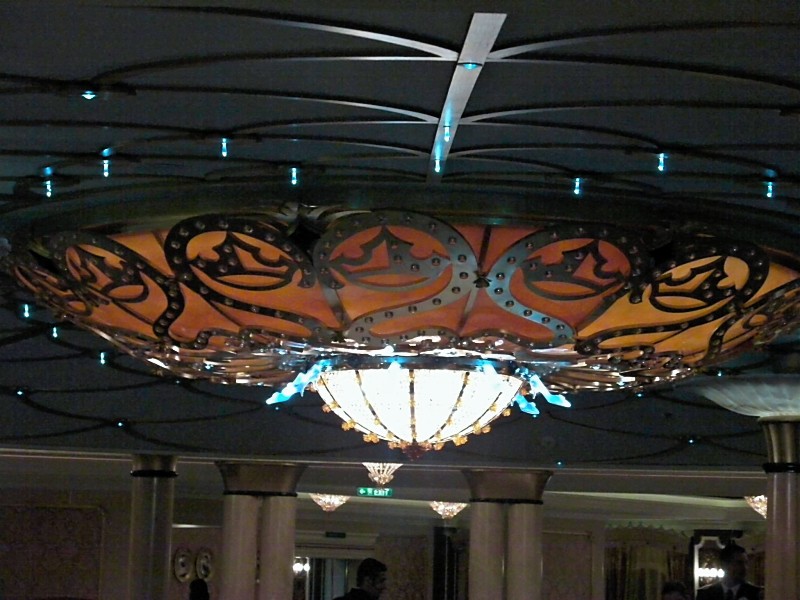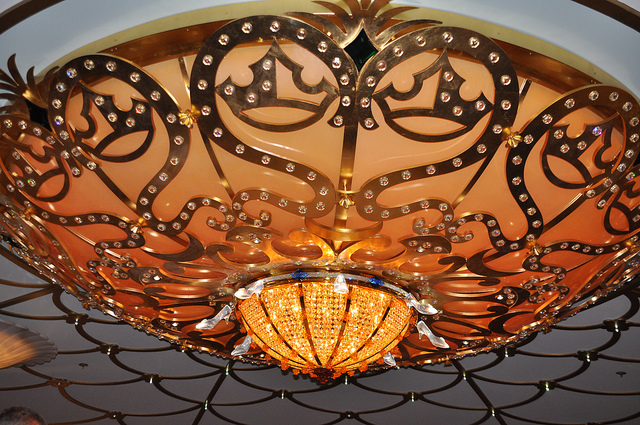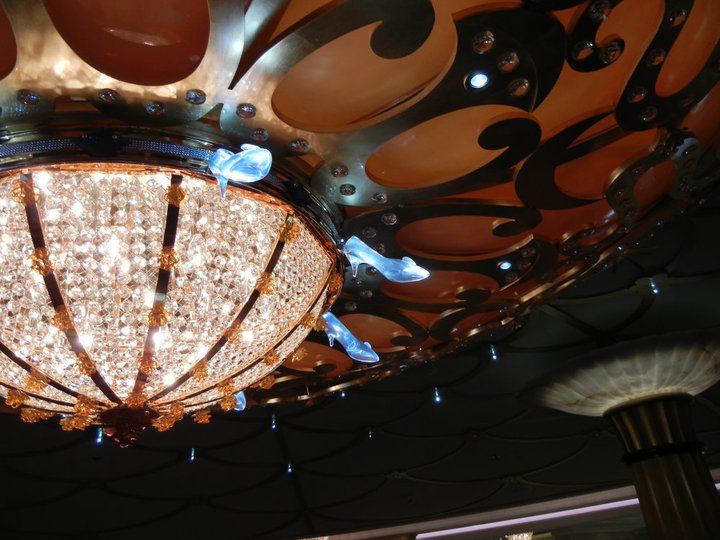 The walls are adorned with hand-painted portraits of Disney princesses and princes including Aurora, Cinderella, Snow White and Belle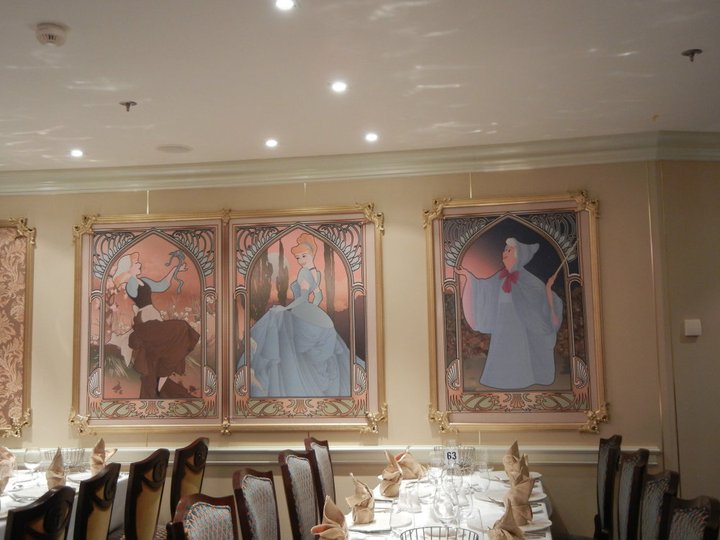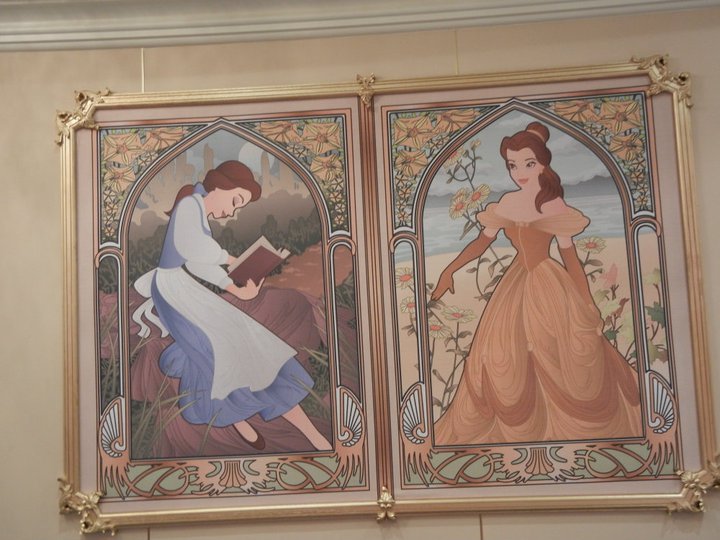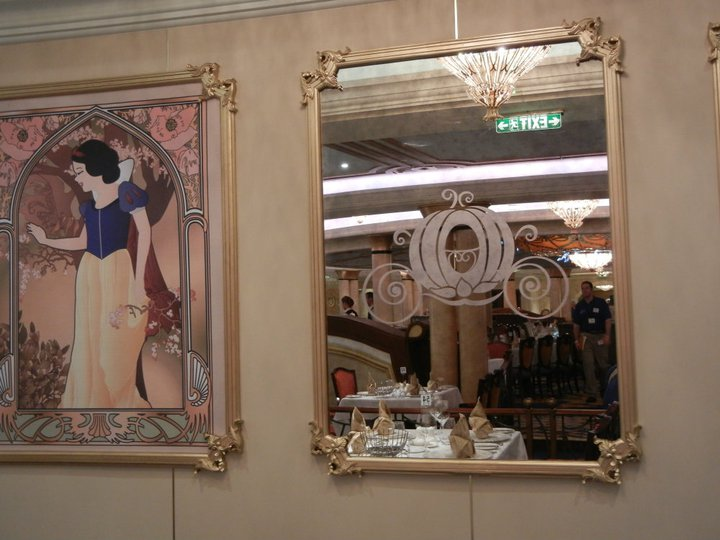 lavish chair backs embellished with gilded emblems and tiara-topped porthole valances add to the magic.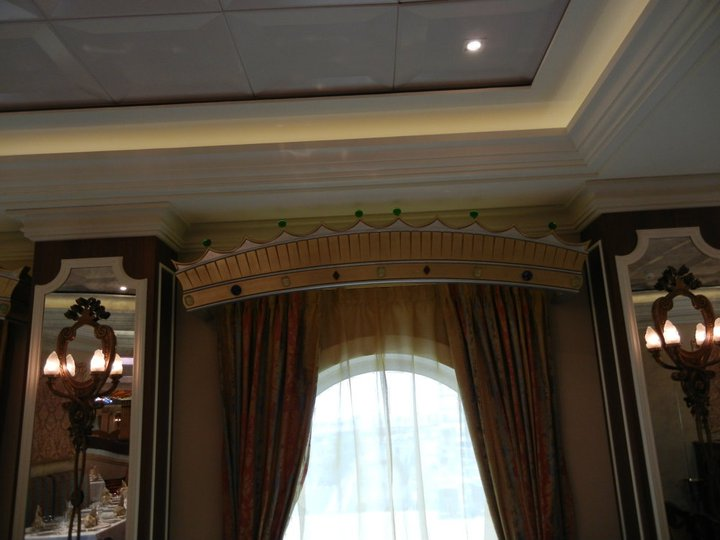 In keeping with the regal theme, Guests dining at Royal Palace with be greeted by Crew Members with a dignified bow or curtsey.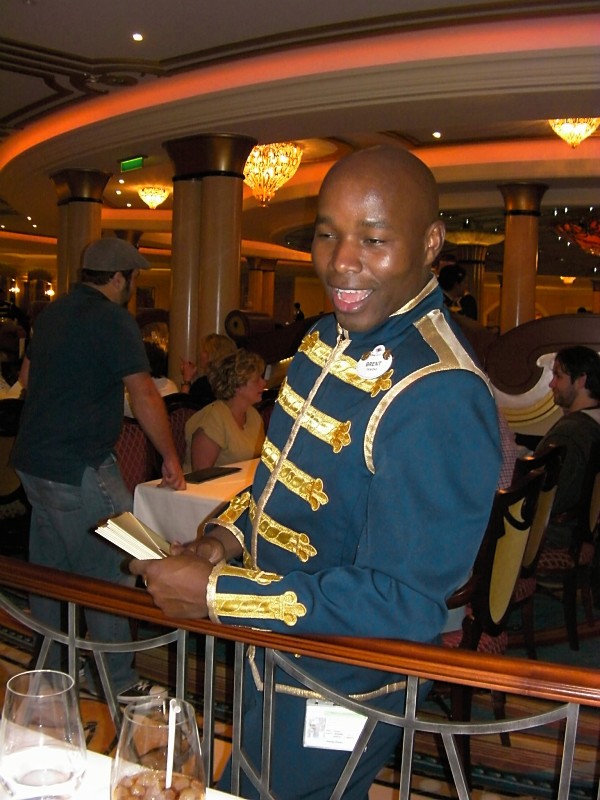 and oh, the menus…
Dinner Menu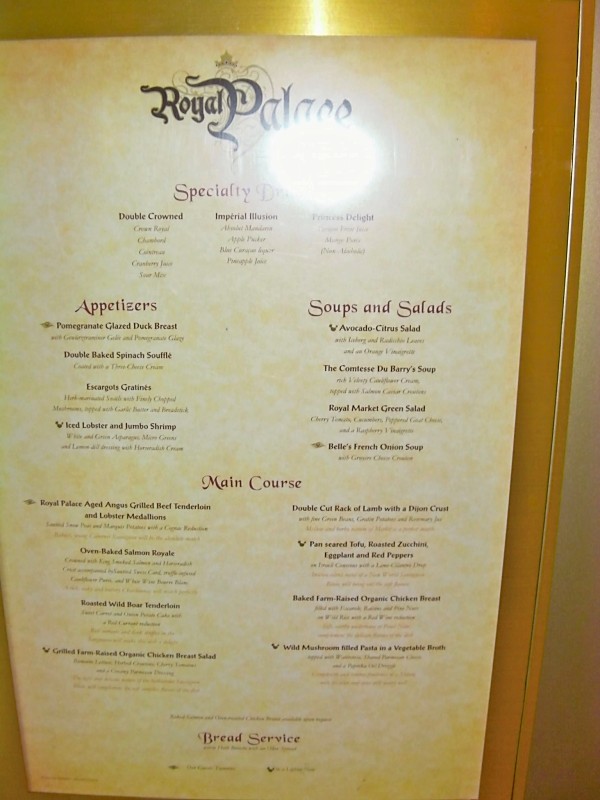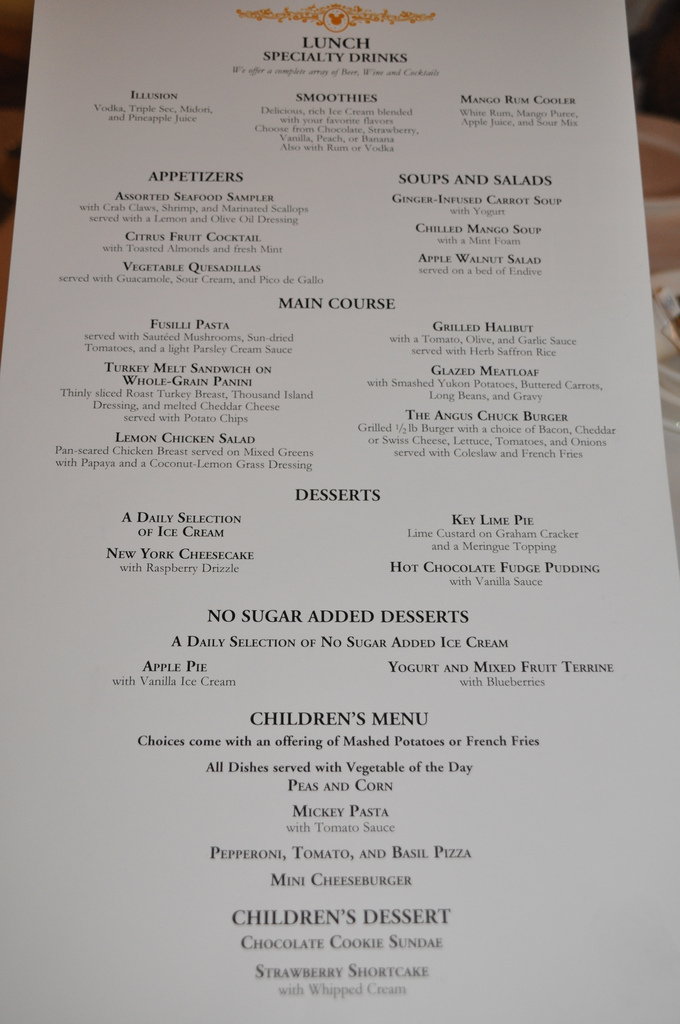 Citrus Fruit Cocktail with Toasted Almonds and fresh Mint Appetizer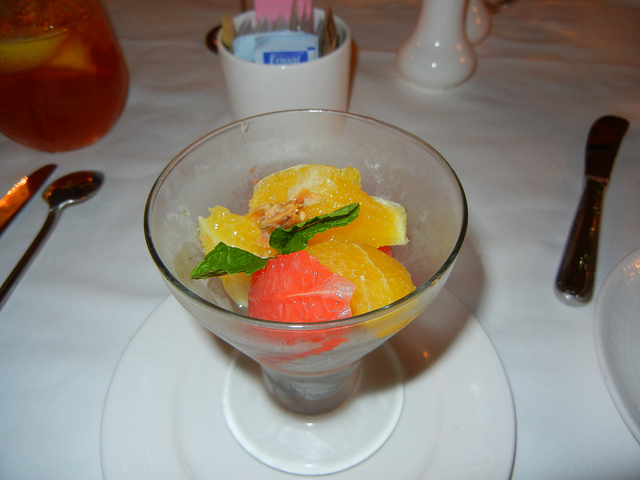 Vegetable Quesadillas served with Guacamole, Sour Cream and Pico de Gallo Appetizer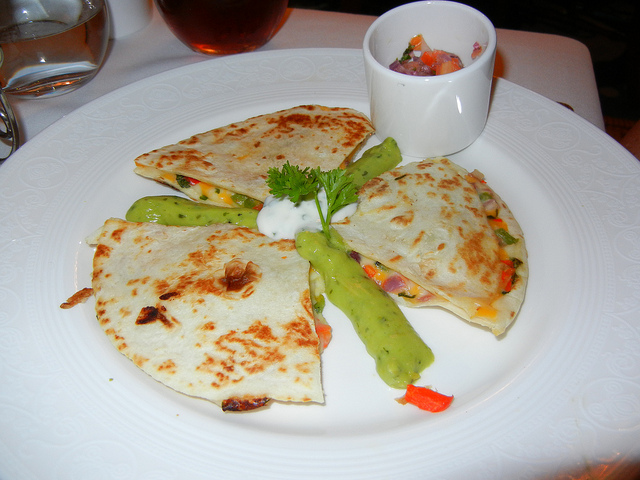 Ginger-Infused Carrot Soup with Yogurt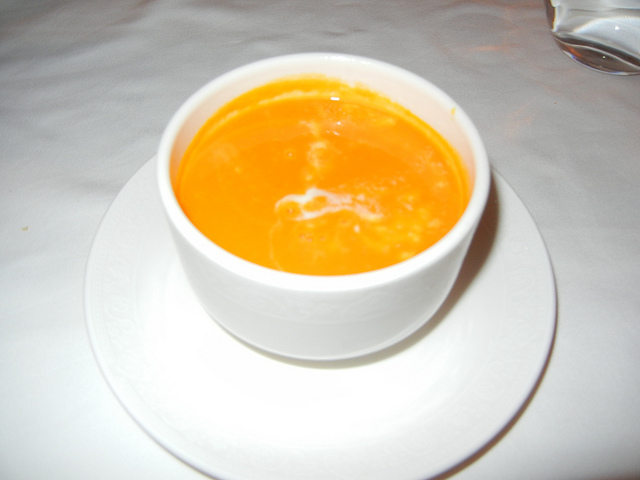 Chilled Mango Soup with Mint Foam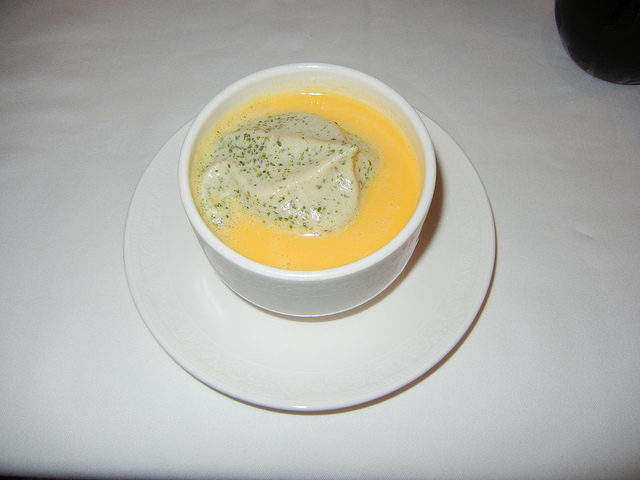 Apple Walnut Salad served on a bed of Endive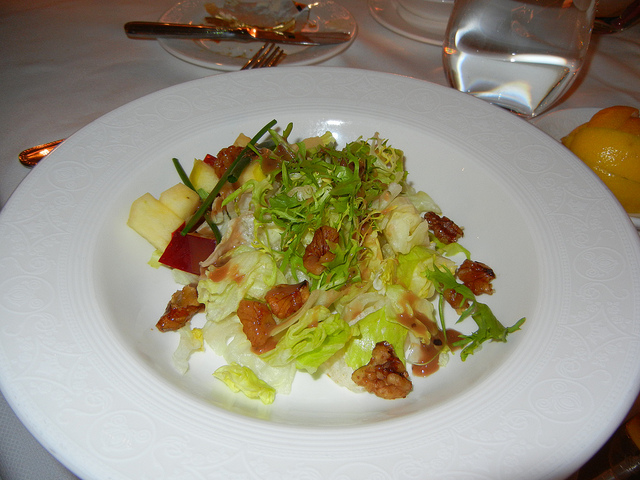 Grilled Halibut with a Tomato, Olive and Garlic Sauce served with Herb Saffron Rice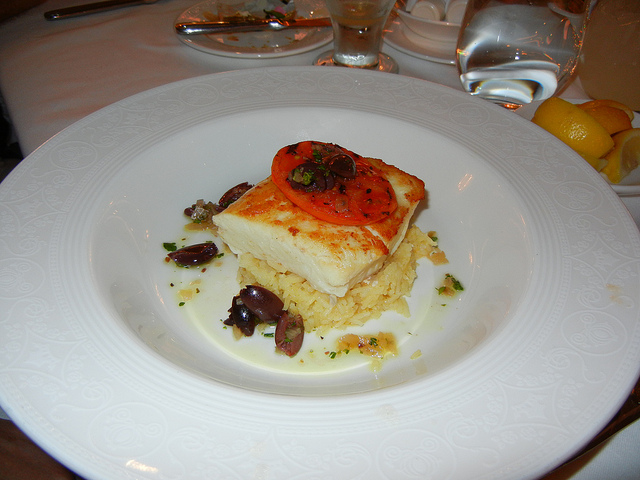 Turkey Melt Sandwich on Whole-Grain Panini – Thinly sliced Roast Turkey Breast, Thousand Island Dressing, and melted Cheddar Cheese served with French Fries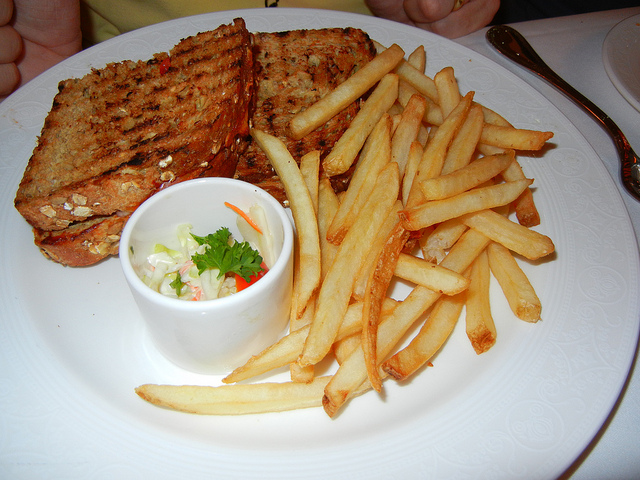 Lemon Chicken Salad – Pan-seared Chicken Breast served on Mixed Greens with Papaya and a Coconut-Lemon Grass Dressing
The Angus Chuck Burger – Grilled 1/2 lb Burger with a choice of Bacon, Cheddar or Swiss Cheese, Lettuce, Tomatoes, and Onions served with Coleslaw and French Fries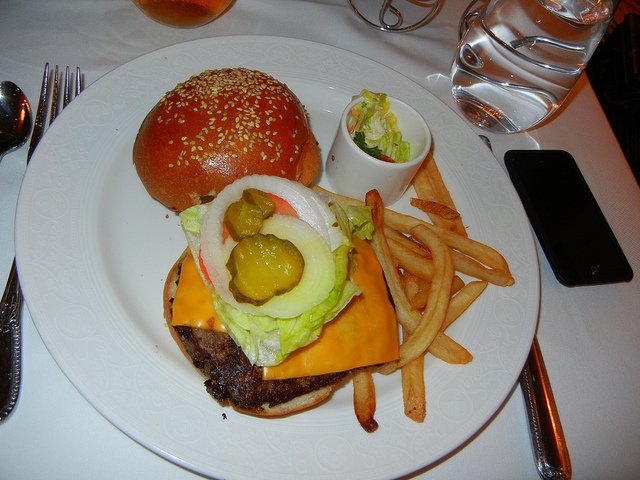 Key Lime Pie – Lime Custard on Graham Cracker and a Meringue Topping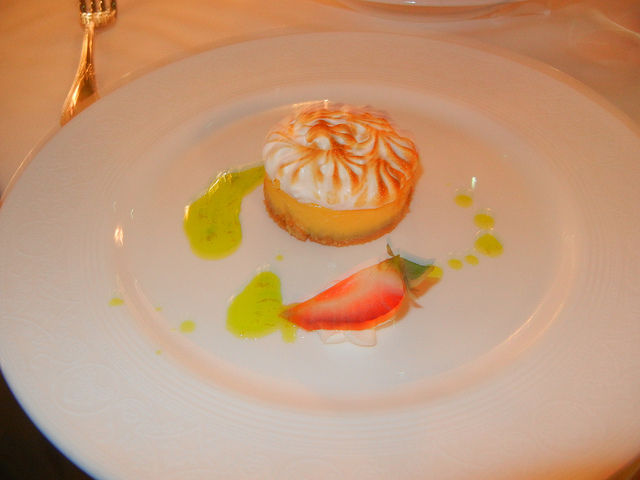 Hot Chocolate Fudge Pudding with Vanilla Sauce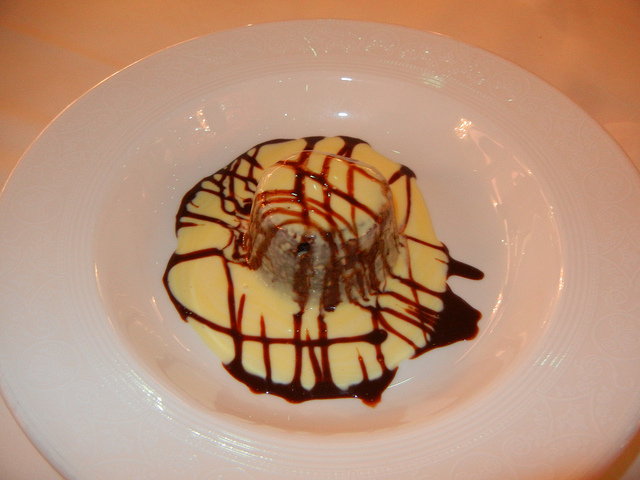 Child's Chocolate Cookie Sundae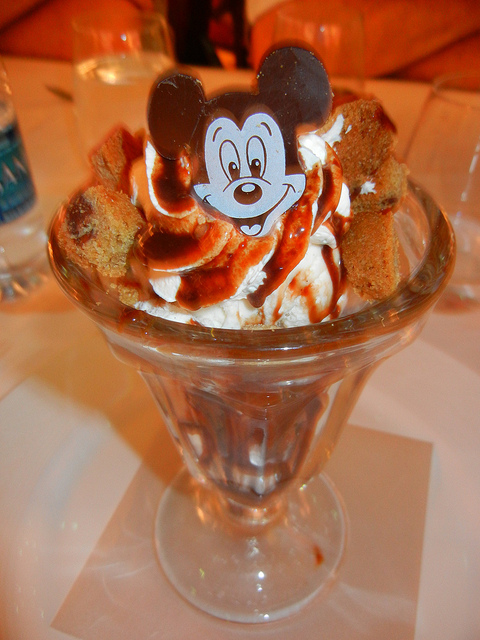 Child's Strawberry Shortcake with Whipped Cream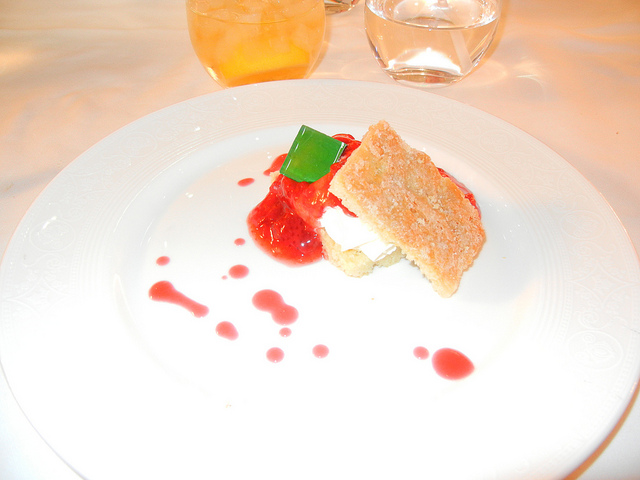 Lunch Bread Service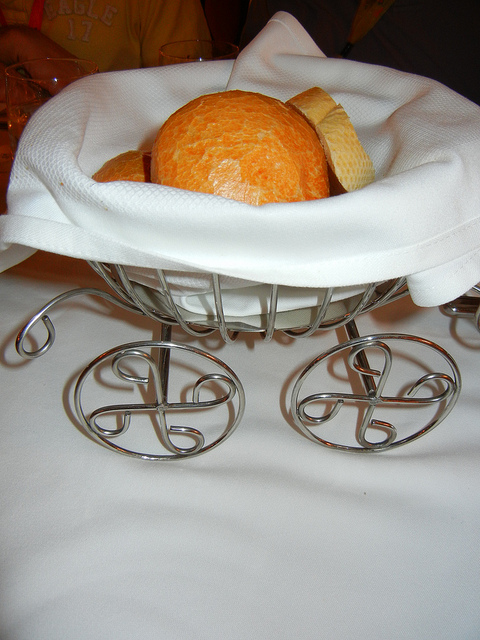 With an attention to detail only Disney could communicate, dining at the Royal Palace places you and your family in the center of a classic Disney fairytale. 
More pictures of the Disney Dream will be brought to you each day.  Tomorrow, pictures of Deluxe Family Oceanview Stateroom, category 8B.
Visit The Magic For Less Travel to book your next Disney Dream Vacation!
Visit us The Magic For Less Travel on Facebook: http://www.facebook.com/TheMagicForLess?ref=ts
Pictures compliments of Deb Chambers, Susan Kirby, Lisa McClure and Pam Forrester of The Magic For Less Travel.
Similar Posts:
About The Author

admin