Disney Dream Part 12 – Onboard Shopping
|
Disney Cruise Line – Disney Dream Onboard Shopping – Mickey's Mainsail, Sea Treasures, White Caps
The three main duty free shops on the Disney Dream are stragetically located on Deck 3 in front of the Walt Disney Theatre for ease to shop before/after shows.  Store hours vary from port to port. Be sure to check your Personal Navigator for changes to daily hours, special events and promotions.  When you begin your cruise, you're issued a Key to the World card that lets you charge all your onboard purchases to your room. Use it just as you would cash or a credit card.  It is your choice whether to allow minors in your party to have charging privledges. 
Mickey's Mainsail, contains a galleon's-worth of Disney character merchandise, special edition pins, plush toys, towels, swimwear, t-shirts and more.
Mickey's Mainsail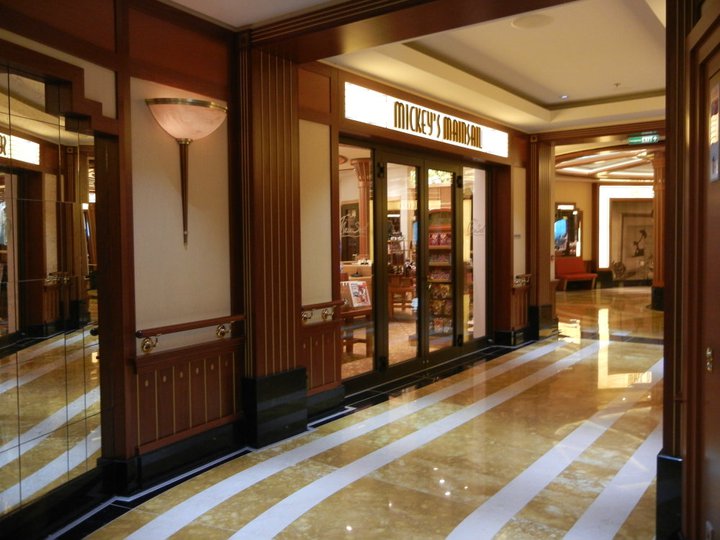 Mickey's Mainsail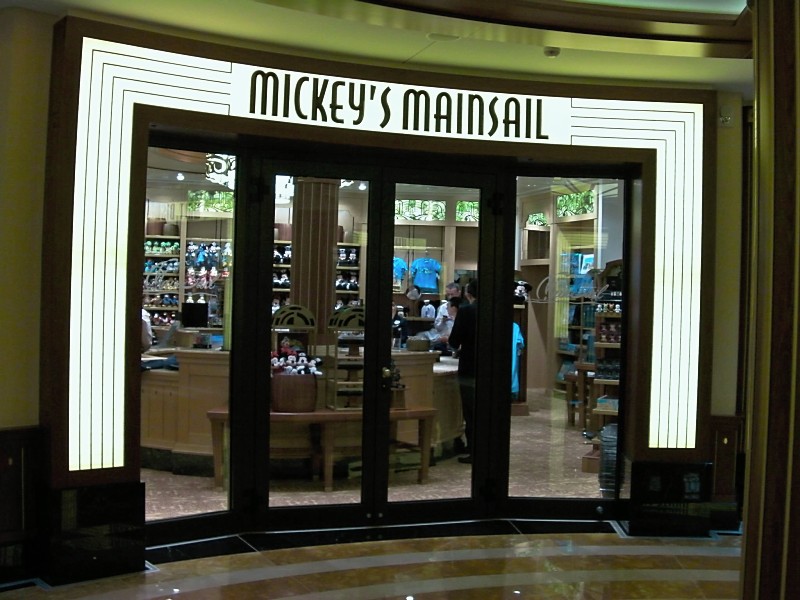 Looking for some glitters and trinkets?  Sea Treasures on the Disney Dream presents a trove of tax-free watches, glittering jewelry, loose gemstones and collectibles. Find Disney Cruise Line logo clothing, chic European fragrances and tropical fashions while you explore this sensational shop.
Sea Treasures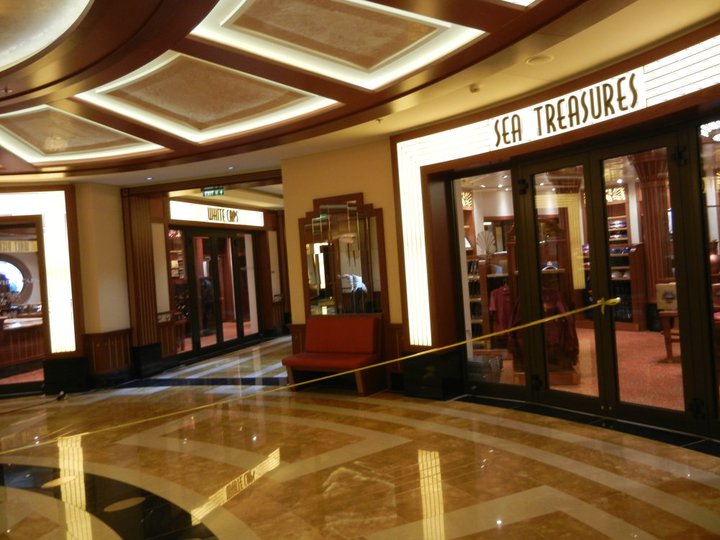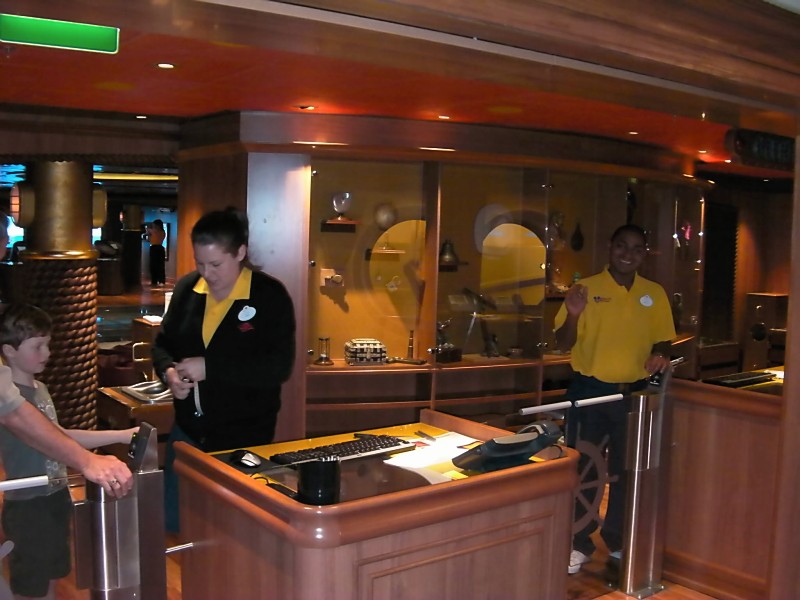 Visit White Caps for more Disney logo merchandise as well as deck lounge wear and tropical wear.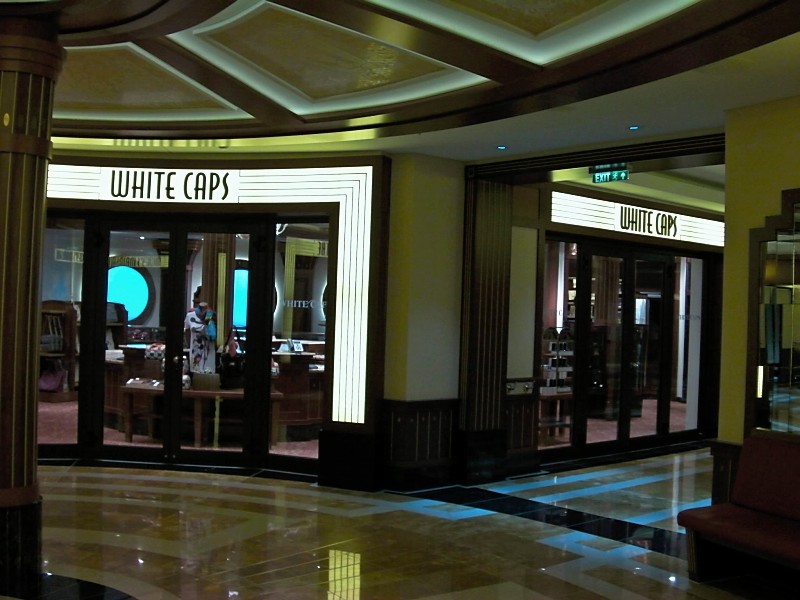 These three shops are located conveniently in front of the Walt Disney Theatre entrance and carry the same elegant design.
Sea Treasures can be seen in the reflections on the mirror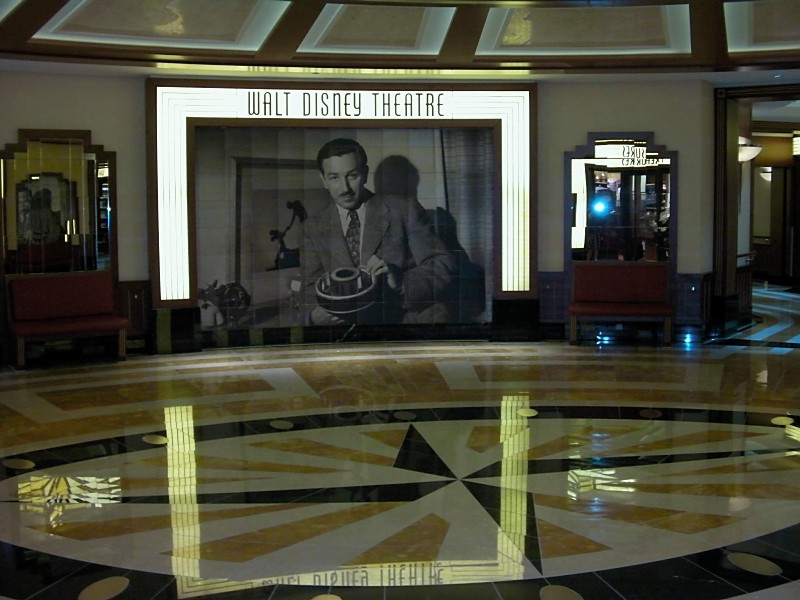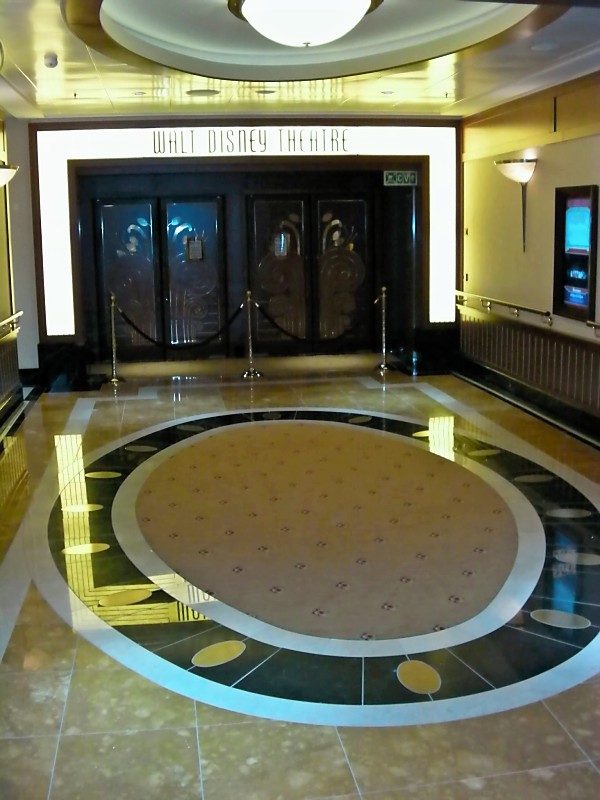 Due to U.S. customs regulations, onboard shopping locations are closed whenever the Disney Dream is in port so plan your visits to the stores prior to arrival at any port.
More pictures of the Disney Dream will be brought to you each day.  Tomorrow we'll visit the It's a Small World Nursery.
Visit The Magic For Less Travel to book your next Disney Dream Vacation!
Visit us The Magic For Less Travel on Facebook: http://www.facebook.com/TheMagicForLess?ref=ts
Pictures compliments of Deb Chambers, Susan Kirby and Lisa McClure of The Magic For Less Travel.
Similar Posts:
Incoming search terms: