Day 3- LOWD Oh Ten (part 2)
|
Having such a large room this trip all the Ladies were able to go to the respectful rooms and prepare themselves for our California Grill dinner reservations.  This was the first time eating at California Grill for everyone in the group, including myself.  We were all so excited.  At least one time during our annual November Disney trips, the Ladies of LOWD like to partake in a really nice dinner.  Last year we had our nice dinner at Jiko in the Animal Kingdom Lodge Resort.  That was an outstanding experience and we were now embarking on another culinary adventure.  Before we left the room we all stopped for some group photos.
Donning our high heels, nice clothes and hair done, we decided to drive in one of the Ladies minivan.  Trying to take a bus and all the walking thats involved, we thought it would be easier for everyone to drive over to the Contemporary Resort.
We made it to the Contemporary Resort in one piece.  Our chauffeur was an extremely safe driver.
All the information I found online was that we need to check-in on the second floor by some elevators.  Well, it wasn't too difficult to find and we checked in without any trouble.  While waiting to be escorted to the restaurant two different large parties that checked in after us jumped in front of us, getting to the restaurant before we did.  We took the opportunity to take some more pictures.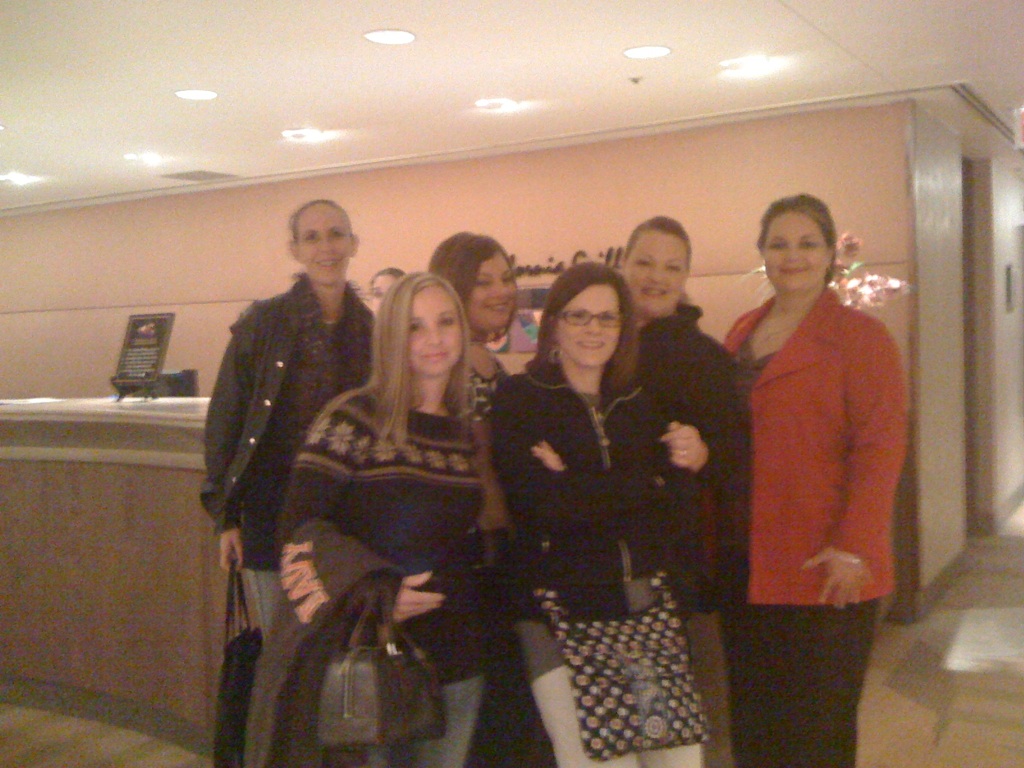 Our escort exited the elevator, gathered all seven of us and elevated us to the 15th floor.  There was a second check-in after we exited the elevator.  The hostess gave us a pager and said a table would be available momentarily.  Being the Ladies that we are, we all ran for the bathroom.  Taking much needed breaks and time to powder our noses.  We wandered the entrance area, looking at all there is to see and once again took a group shot.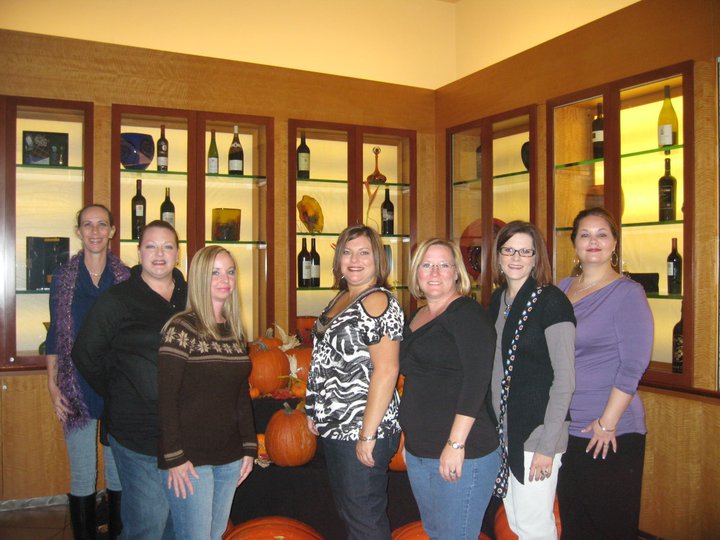 The restaurant was very busy this night.  There was no room at the bar, no small tables for waiting and we were blocking the elevator area.  No one told us where we could wait, no cast member to point out the way.  We were left to our own devises.  There is a long wall that leads to a wait station, around the corner from the elevators.  We lined up along that wall and tried to stay out of the way.  I really wish the restaurant had a better handle on their guests when they need to wait for a table.  We were very uncomfortable and it felt very awkward to be lined up along that wall (hoping the firing squad was nowhere to be found!).
One of the smaller tables near the bar became available.  It only sat two people  so we rotated two women sitting at the table and the rest lined up along the wall.  Not a lot of fun but we were all trying to make the best of it. We had noticed that the smaller tables were being visited by wait staff, asking for drink orders.  We waited patiently for a waitress to approach us.  After 20 more minutes of waiting  a waiter approached our table and our pager went off.  Finally our table for dinner was ready.
We were greeted promptly by our server Jose.  It was at times difficult to understand him with his thick accent and equally thick mustache but once again, we made the best of it.  Jose made some suggestions on cocktails.  We ordered a round of drinks and took in the beautiful sights of what was California Grill.  Looking over the menu and trying not to drool on the table we all made our choices.  Some of us would share appetizers and some would share their main course.  While enjoying our adult beverages, yes! you guessed it!  More group photos.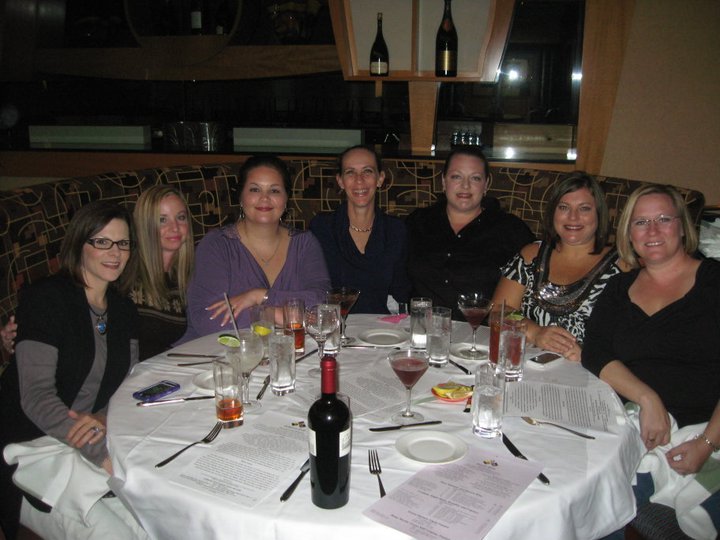 I, personally ordered the Spicy Kazan Roll off of the sushi menu and the pan seared scallops for my main course.  Melissa and I shared everything.  I believe I could have eaten the entire Kazan Roll myself, it was one of the tastiest sushi rolls I have ever had.  (I do have a favorite sushi place at home that is still the best but this was very close.)  The main course was quite delicious as well.  We did however have to stop short of licking our plates, it was that good.
Just as we were finishing up the lights dimmed and an announcement was made; the Wishes Fireworks from Magic Kingdom were about to begin.  The music and sound was piped into the restaurant and we were offered a birds eye view of the fireworks from the catwalk on the outside of the restaurant.  Even though is was 30º outside, some of us braved the cold for the view of a lifetime.  Melissa and I huddled together near the handrail, we could hear the music and could see each others big smiles.  It was such a special night.  Having been friends since we were in 6th grade, Melissa and I had been through so much.  It was just so fitting to be cuddled together, outside in the freezing cold to watch the most magical fireworks on Disney grounds.  Not all our pictures from the catwalk came out but some of them did!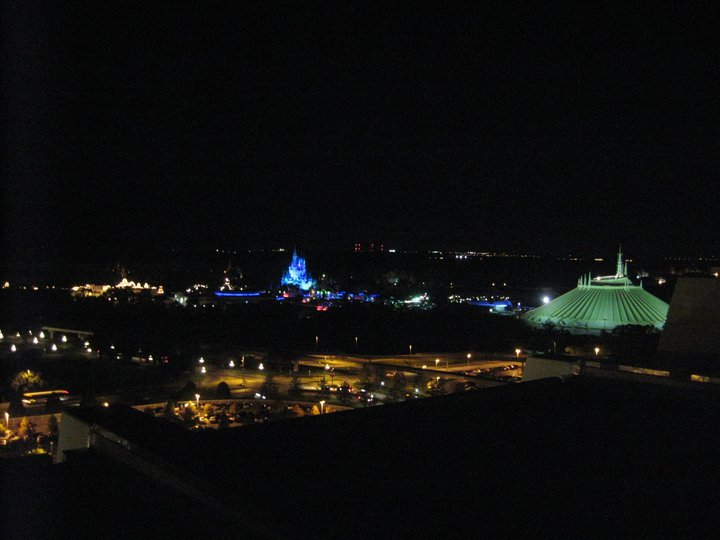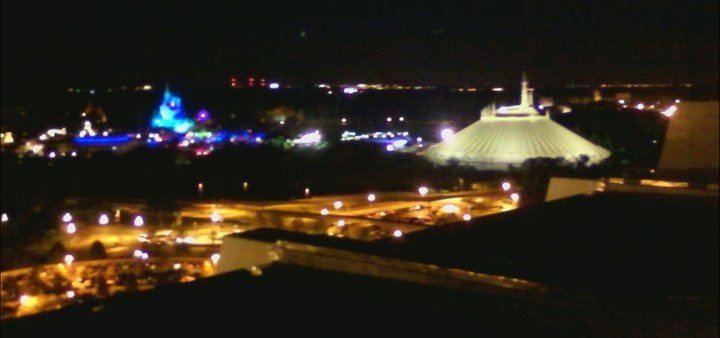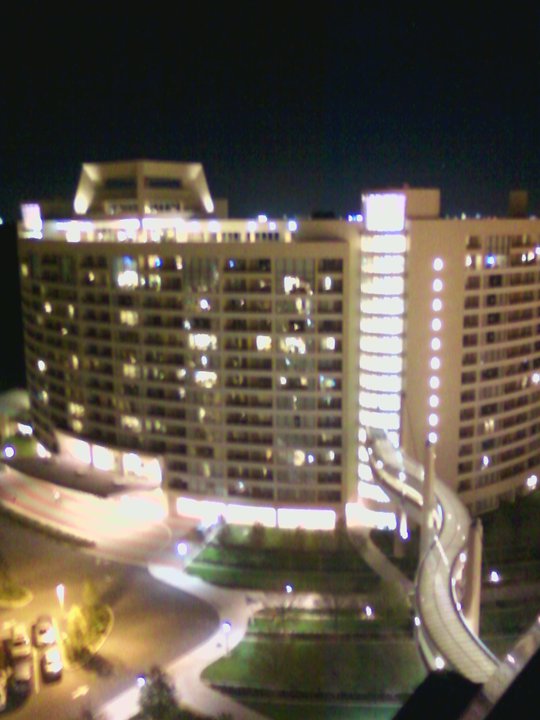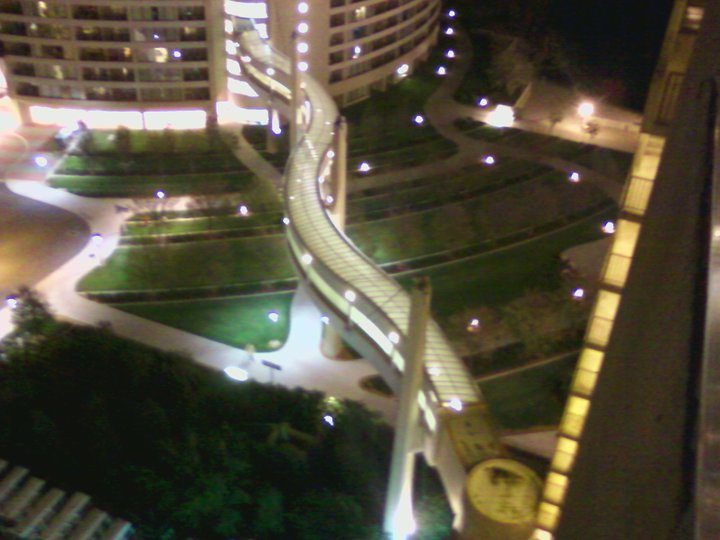 The view was amazing!  The site of Magic Kingdom all lite up and seeing the Contemporary and Bay Lake Tower from this angle was just breathtaking!
After returning to our table a few more cocktails were ordered but no dessert.  We had dessert plans back at our room.  A couple more pictures were taken and we made our exit.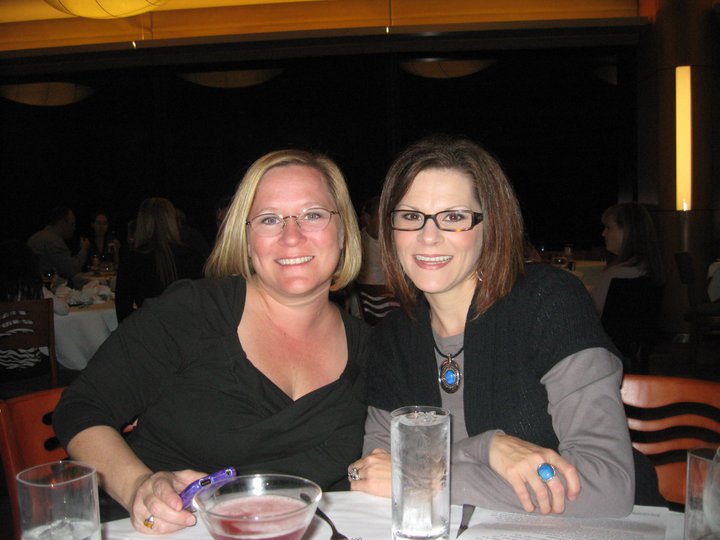 Teri and Jen just looked so nice that night.  They took such a wonderful picture together.  It's so nice to have such wonderful friends.
We headed back to the Saratoga Springs Resort, back to out 3 bedroom villa, into our jammies and comfy clothes. We had raspberry cheesecake and all sorts of other sweet delights, a few cocktails, some more laughs and off to bed.  Tomorrow we're going to Disney's Hollywood Studios.  Another full day ahead of us!
Similar Posts: