Day 2- LOWD Oh Ten (Part-1)
|
First off I have to comment on the king sized bed located in the 3 bedroom villas in Saratoga Springs Resort; They are like sleeping on slabs of cement.  I kept having nightmares that I was in the morgue, on an autopsy table and on display.  My partner in crime Melissa was also my room mate and she agreed with me completely.  None of the other Ladies complained about being uncomfortable in their beds but I sure did!
So, we pick up on day 2 of LOWD Oh Ten.  When I emerged from the master suite Chief of Staff Jen was already out of the shower and had the coffee made.  I prepared a breakfast casserole ahead of time and all I had to do was put it in the oven.  So all the Ladies were able to have a nice breakfast before embarking on the Food and Wine Festival.
During our August planning meeting the Ladies and I had all agreed that we would leave the room by 9am on park days.  Anyone not ready would have to catch up with us, that the majority would go.  By 9am we were all ready and raring to go.  The walk to the bus was relatively short but the wait for the bus is a whole 'nother story.  20 minutes, 4 Animal Kingdom buses, 5 Magic Kingdom and 4 DHS buses, the Ladies and I almost stopped acting like ladies.  The 4th DHS bus shows up and we begged the driver to do something.  He radioed bus headquarters and got permission to change routes.  So the 7 of us and the other 100 people waiting for the Epcot bus all loaded on.
Travel and arrival went smoothly.  We all took a group picture in front of the F&WF signs and Spaceship Earth.
During our April planning meeting we decided to pre-order a PhotoPass CD.  So we used the PhotoPass photographers as often as possible.
Our first stop was to ride Spaceship Earth.  I teamed up with my girl Marge and we hopped into our vehicle.  Now I have ridden SE many times but not since it was recently updated.  I had ridden 2 or 3 times but thats it.  So as we rode, Marge and I commented on things, joked and laughed.  I was even blowing bubbles with my gum.  You can imagine my surprise when at the end of the ride they show a picture of you on the computer screen in 'character'.  I think Marge and I literally laughed for 30 minutes.  It was one of the funniest things I had ever seen.  Unfortunately I couldn't get a photograph of it as I was laughing too hard.
Our next stop was the F&WF Center.  We all bought the gift card bracelets and put $100 on each.  Many Festival items were purchased and sent back to the room, of course and we all toasted the Festival with a glass of champagne.
Last year we started the tour of World Showcase in Canada.  We decided this year we would start in Mexico, and Mexico we did!  After doing a tequila flight, the Gran Fiesta boat ride and a group photo we made our exit for some Mexican food.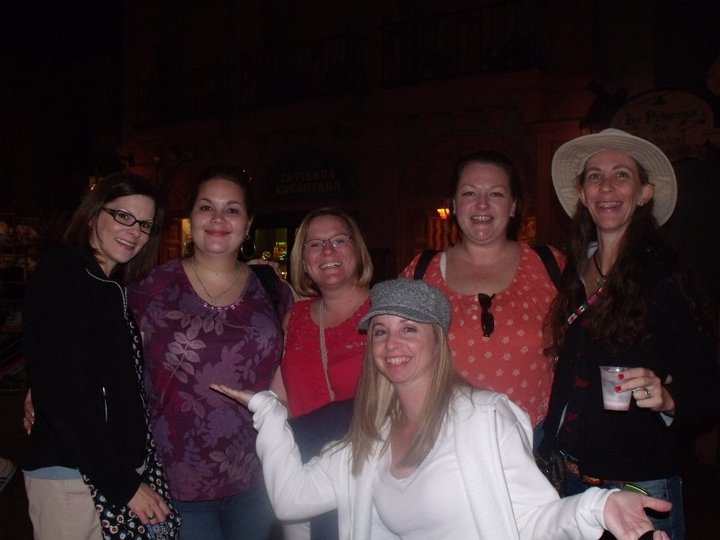 We started the all important sampling section of the festival.  Puerto Rico we stopped for Chicken Soup with Rice and frozen mojitos.  Our choices complemented each other and both were delicious.  In Argentina we had the grilled beef skewers and they were really good, we stopped in Poland for pierogies and China for Pepper shrimp and noodles.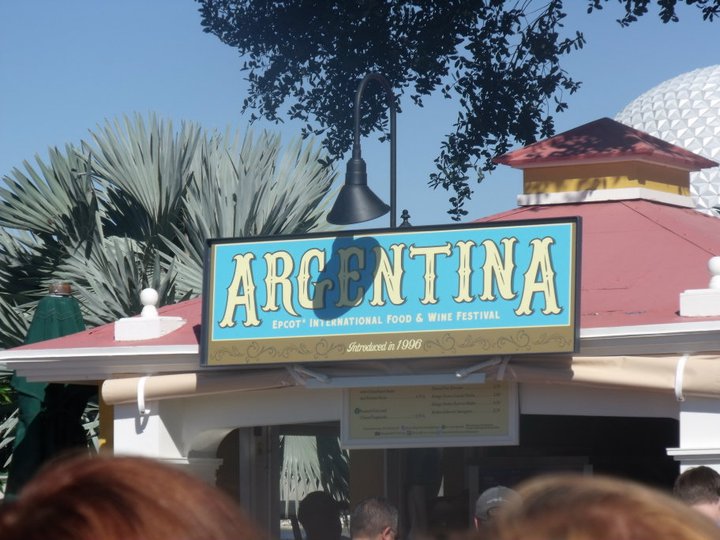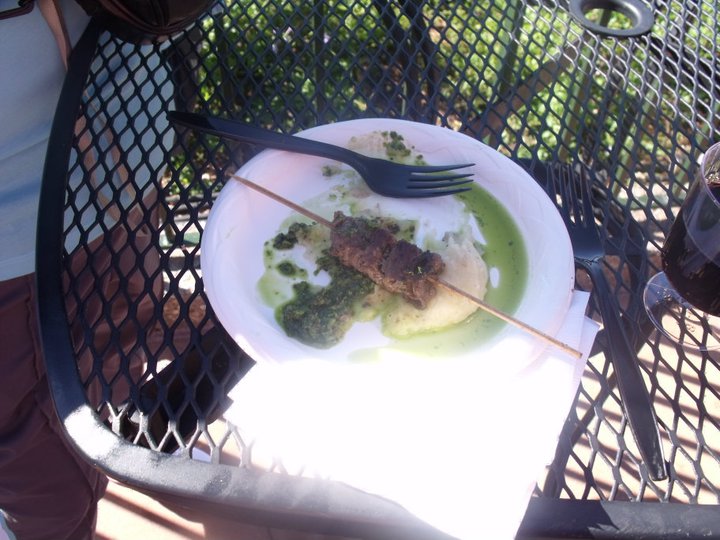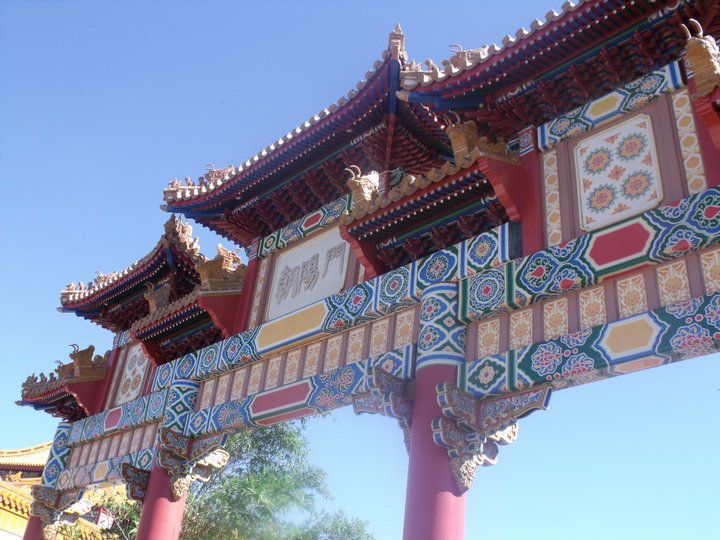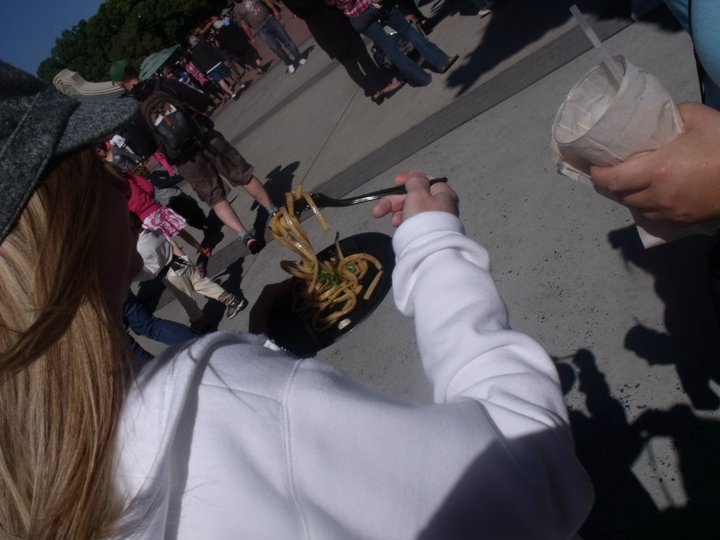 We stopped in South Korea for short ribs and lettuce wraps.  Food was hot, fresh and flavorful.    We wondered towards the Brewers Collection and knew it was time to stop.  All the Ladies and I entered the cute little 'garden' area after we chose our beers to sample.  We sat at the picnic tables and warmed ourselves in the sun.  It was about 60º outside and most of us are Floridians, so it was chilly.  The beers were delicious and we took a much needed break.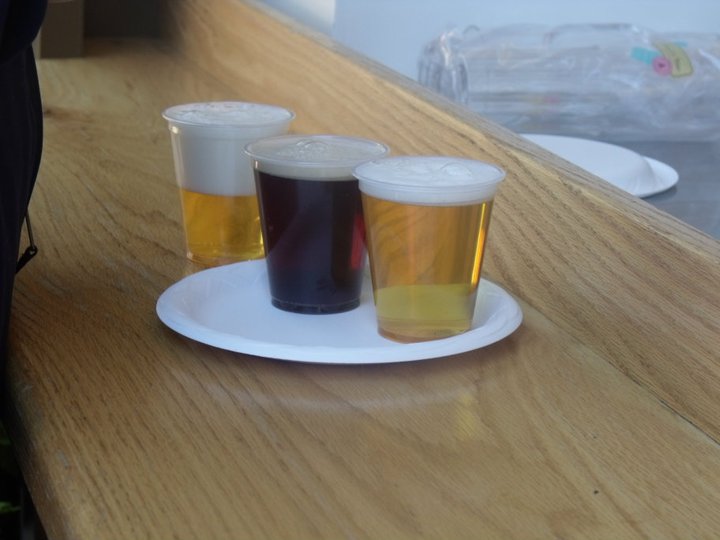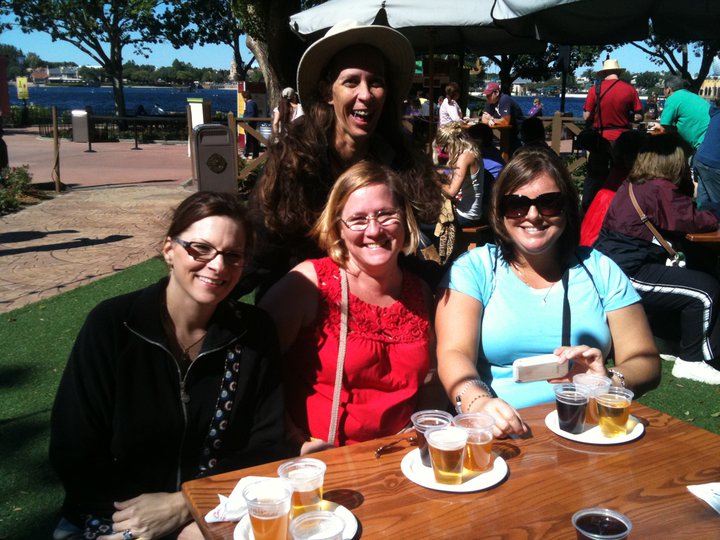 Germany was our next stop, a favorite of LOWD.  We all entered into the store to the back of the pavilion, the Weinkeller.  We chose to do our own wine flight and some of the Ladies made fast friends with some of the cast members behind the bar.  Some wonderful purchases were made, everything from Riesling to beer steins.  We also bought souvenir 36oz steins at the outside bar, filled with German beer.  As we did the following year, we found our favorite garbage can near the bathroom and people watched.  As we can in most places the Ladies had many laughs and made a few more friends along the way.  We do call ourselves LOWD, for crying out loud…..  (There were photographs taken with said garbage can but none have been forwarded to yours truly, as of yet)
After all of the recent alcohol consumption, the inside of the German pavilion restroom was visited quite often.  Thank goodness we were hanging out so close to them.  Our location was chosen for many reasons, including its distance from the nearest bathroom.  We tend to drink a lot of liquid in Germany.  Once again mementos and fond memories were made .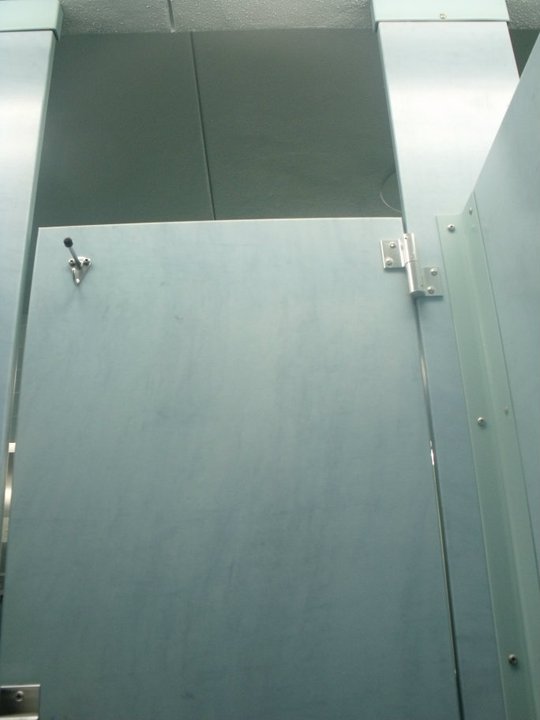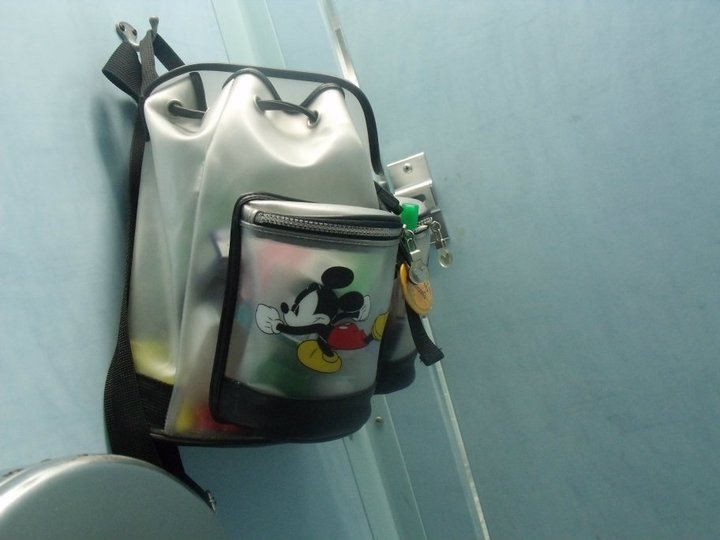 (I really think that book bag was posing for that picture)
LOWD Oh Ten at the F&WF will be back after this break.
Part 2 to follow.
Similar Posts: