Even though four months have past since our April meeting, it really seems like time is flying by.  There is only three months till our November trip!
We have two serious meetings throughout the year.  One in April, where we do a majority of all our trip planning.  The Ladies of  LOWD always gather in August, just one last time before the big trip.   We make sure everyone knows the plans, questions and concerns are voiced, new plans are revealed and alots of fun is had.
The August meeting was held at my house (Allison).  I'm sort of a central location and I have lots of room.  Most of the Ladies live an hour south of here and they try and carpool up.  Karie always comes for the August meeting, all the way from Georgia and Melissa drives down from New Smyrna.
My husband always takes the kids overnight to his parent house.  Our August meeting is adult Ladies only.  Once he and the kids are gone I try and finish all the cleaning before my guests arrive.
This years theme is 'October Fest'.  We were unable to make it to our dinner reservations at the Biergarten in Epcot last year.  After being in Epcot all day during the Food and Wine Festival  we were exhausted, stuffed full of good food and quite inebriated.   All of us enjoy German food, so to make things up to the gals we had an October Fest themed August meeting!
Roast pork with a rich brown gravy, braised red cabbage, homemade spaetzle, pretzel bread, german potato salad and lots of imported beer were on the menu.  Seeing we are a tight group, everyone chips in on the cooking.  I pass out the food contributions once the theme is picked.  If you need help with a recipe I can help with that also, but everyone contributes.  Its much easier that way.  Holding one person responsible to prepare everything is just too much, we like the  group effort.
I asked the Ladies to arrive by 3pm.  We were making our own etched LOWD wine glasses this year.  The arts and crafts portion of the meeting needed to take place first so we could use said glasses for the party.  It was also core member Jen aka Jammy's birthday.  So we had a quick little celebration for her.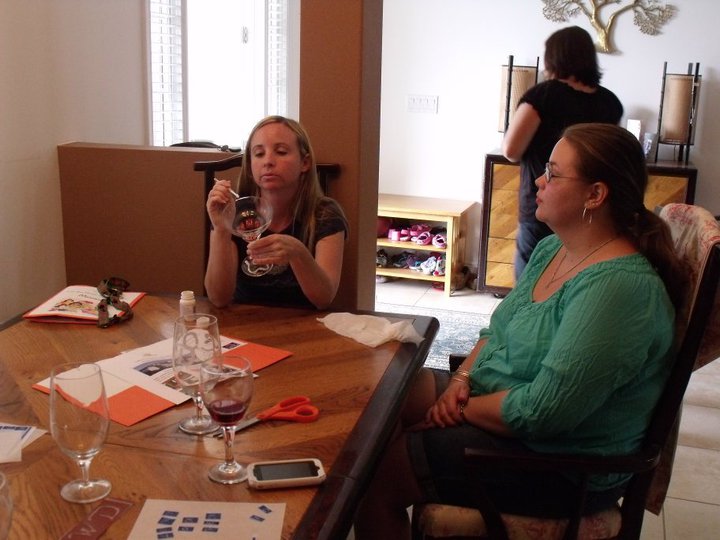 The Heineken beer was flowing nicely and dinner was finally being served.  Being the Ladies we are, there was no pushing, shoving or grabbing.  I hired someone to help with the clean-up and service of dinner for this meeting.  So we were all actually able to take the night off from our 'Motherly' duties.  None of us had to wash a dish!  I think that is something we're going to do from now on for our big meetings, hire someone to help at the house.  (very good idea, I must say!)  Everyone enjoyed a delicious and relaxing dinner.  Many toasts were made in honor of our upcoming trip and to the wonderful members of LOWD.
We did have a quick meeting to catch everyone up on some changes.  An explanation of the 'wait list' we were on for DVC was made, a description of the resort and backup resort was made, a recap of plans already laid was done and some club rules were put into the rule book.  It is essential that a group our size is very organised and on the same page.  The Ladies talked about their travel plans, who they may be carpooling with and arrival times were all discussed.
When all the serious stuff was taken care of we had a blast just sitting and talking.  We reminisced about last years trip, told stories, looked at pictures and all in all had a super time.  The Ladies got to bed at a good hour, just maybe a bit tipsy.
The following morning was planned well.  The helper I had the night before was back to help with breakfast.  Our casserole breakfast was prepared along with fresh coffee, juice, fruit and bagels.  After a quick regrouping and a delicious meal the Ladies packed up, freshened up and headed out.  The house was empty by 2pm.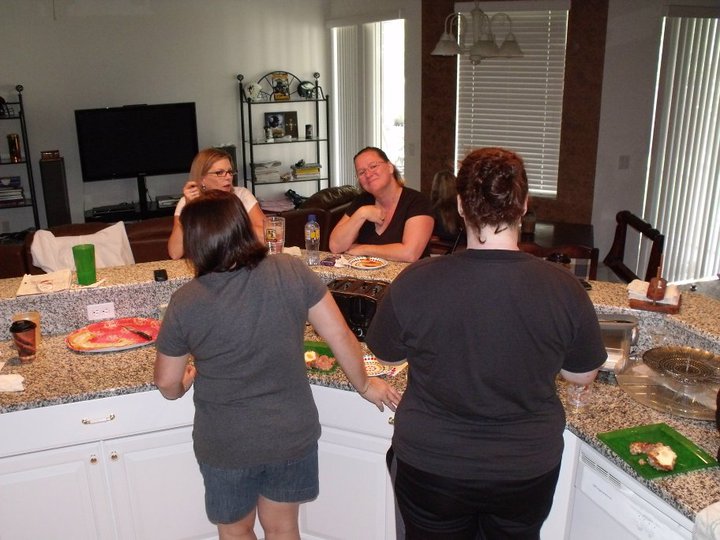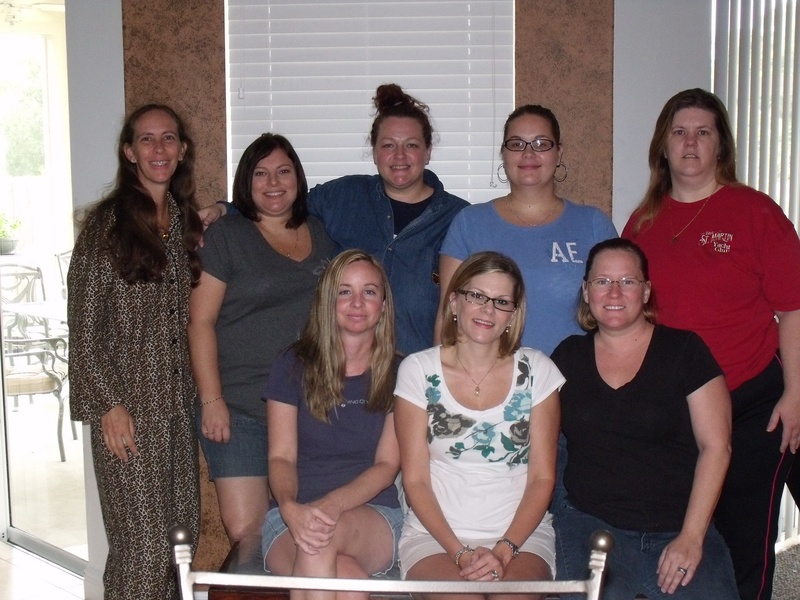 We did plan to have a small meeting in October.  Our co-founder and core member Teri has volunteered to have the meeting at her house.  So I guess I am headed south in October!
More fun to be had.  Can't wait!
Similar Posts: