Sunrise Safari at Animal Kingdom Park
|
I have been lucky enough to have been on safaris both at Animal Kingdom Park and Animal Kingdom Lodge.    If you ever do any of these safaris, the animal keepers are very knowledgeable and have a wealth of information.    In fact there are quite a few of the national breeding programs for the US run by Disney animal keepers.
Today I am going to tell you about and share some pictures from the Animal Kingdom Lodges concierge offering Sunrise Safari.    While I am not an early morning riser, even at Disney World (gasp) it was more than worth it to get up for the Sunrise Safari.    We gathered in the concierge lounge at Jambo house where they will check your park passes (you do need to have park passes for this tour as you end up inside Animal Kingdom park).    We then headed down to the front of the lodge where we were loaded up into the safari type trucks they use for Kilimanjaro Safari.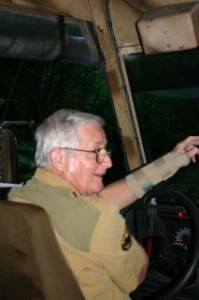 I was traveling with 4 other mom's from Minnesota and we hopped into the front row.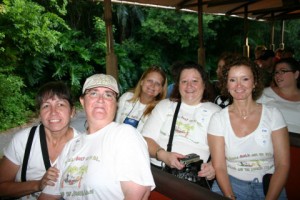 This gave us a lot of opportunities to ask questions of our tour guide Vickie, who was an animal keeper at Animal Kingdom Lodge.     We had a short ride over to Animal Kingdom Park, past where many of the cast members park their bikes (conservation).    We went in through a back gate and we were there!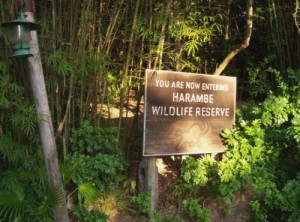 These lovely ladies were the first animals we saw driving in, they were hiding out a bit in the woods with some other hoof stock.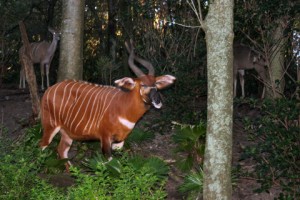 We partially followed the usual roads for Kilimanjaro Safaris, but minus the usual story line, rather our guide talked in depth about many of the animals, explained the hidden feeding troughs, and other ways they get the animals to come closer to the roads for viewing.   Our driver was able to stop for much longer times than on the usual safari for some excellent photo opportunities.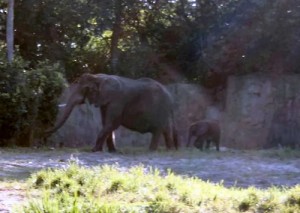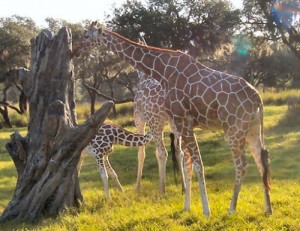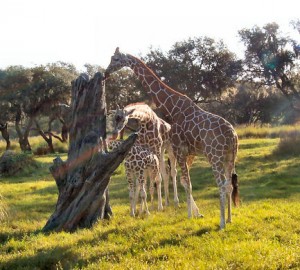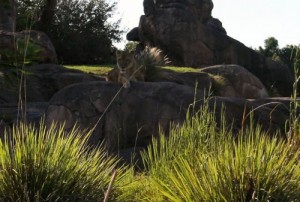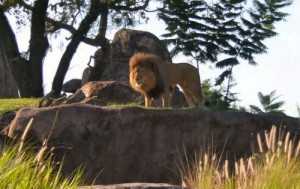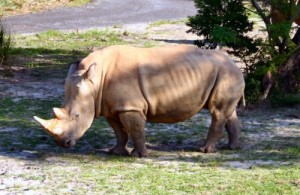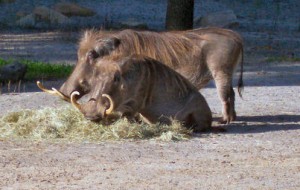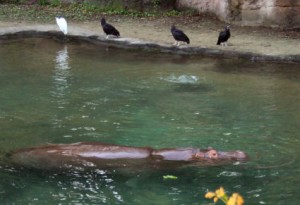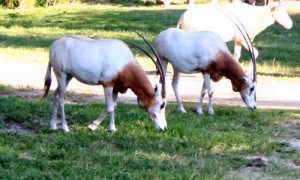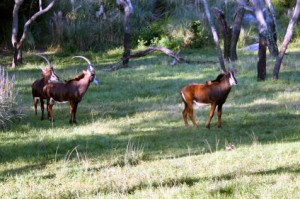 Be careful of the crocodiles under this rickety bridge!   There are currently 27 of them on exhibit at Animal Kingdom Park, all males.    This cuts down on the aggression that might arise if they were fighting over a female.   Also as Disney will not be breeding the crocodiles,  there was not a need for both male and female.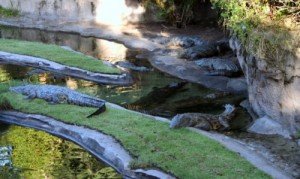 Following the safari we were dropped off at the usual spot and headed as a group towards Tusker House.  We were able to snap a quick picture of someone else having breakfast on our way.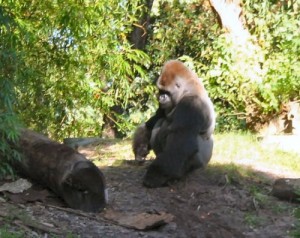 The breakfast at Tusker House was a skillet style buffet and everything looked and tasted delicious.  It was definitely one of those meals where you wish you had a 2nd stomach so you could try more things!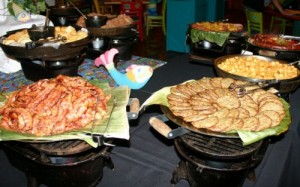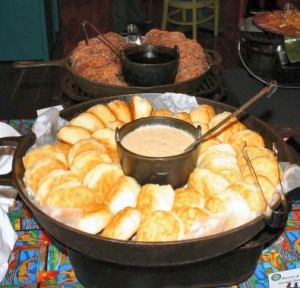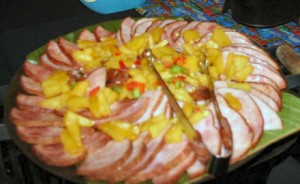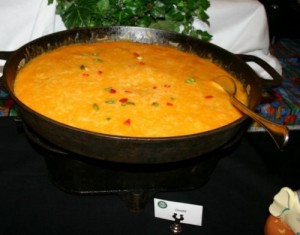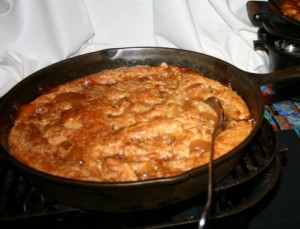 We got extra lucky with our breakfast as Vickie asked to sit with us and we were able to continue asking questions.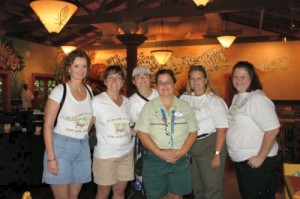 There are a few different safari's offered at additional charge both at Animal Kingdom Park and Animal Kingdom Lodge.   There are some animals that live both in the park and the lodge, but there are many that are only one place or the other.     Wanyama (sunset) safari takes place on the savanna's of the lodge, includes dinner at Jiko, and is offered only to guests staying at Animal Kingdom Lodge.    This is typically offered each evening and does require advance reservations.
Sunrise Safari Breakfast adventure is offered only to Animal Kingdom lodge concierge guests, and is a much longer and slower guided tour of the savanna's you visit on Kilimanjaro Safari, and includes breakfast after wards.    This is currently offered only on Sundays and Thursdays and can be reserved by concierge guests with the concierge desk.
Backstage Safari at Animal Kingdom (park) is a tour of the behind the scenes areas, rather than on the savanna's and can be booked through 407-WDW-Tours.
Safari Celebration tour is a grand gathering experience (you need to have 12 or more guests travelling in your party to qualify for a grand gathering), and is an after hours tour of the Kilimanjaro Safari, followed by dinner at Tusker House complete with some special visitors.
Similar Posts:
Incoming search terms:
disney animal kingdom giraffe feeding