Want to be a part of a Hollywood action scene? Take a ride on the Backlot Tour in Disney's Hollywood Studios. The tour begins with a recreation of a stunt scene even before guests board their tram. Four lucky (or maybe unlucky?) volunteers are chosen to be part of a scene similar to something you'd see in the film Pearl Harbor. The scene includes a variety of special effects such as explosions, bullets being fired, explosions, and more. In the end, the scene is pieced together with pre-recorded airplane footage and dialogue for the audience (guests waiting to board the tram) to watch.
Once on board guests are in for another special effects scene. In Catastrophe Canyon your tram is inside a "working movie set" where an earthquake effect begins to shake the canyon, causing an explosion in the gas tanker sitting to the side. After the ball of fire explodes into the air guests are under the impression the tram is going to be filled with the rushing water coming over the canyon, putting out the fire. Eventually all of the effects stop and the set is reset for the next tram.
The tour continues on past various film props, the Lights, Motor, Action! set, the Streets of America, and ending back where you started where you finish the tour by walking through a museum of AFI's 50 Greatest Villains.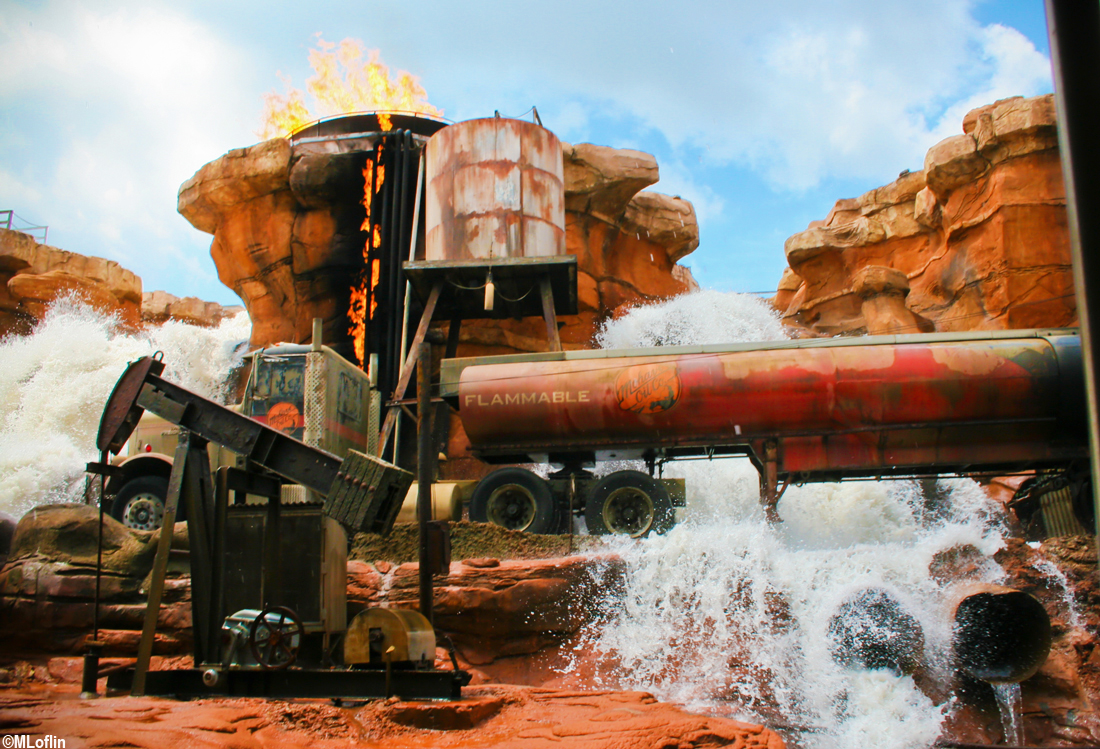 Similar Posts: