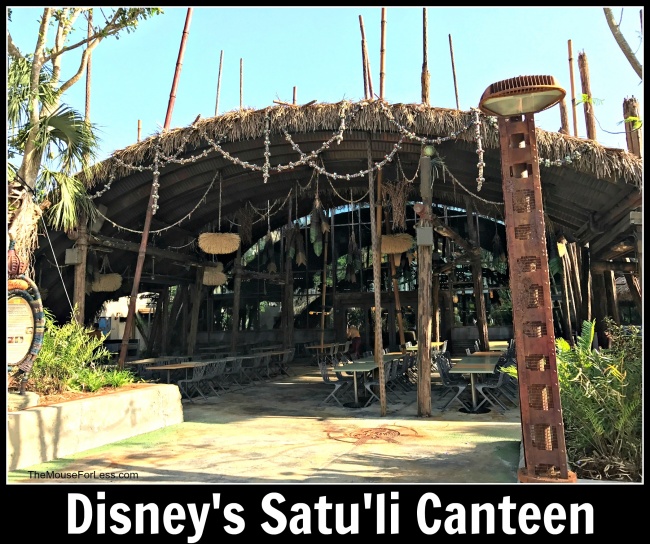 Owned and operated by Alpha Centauri Expeditions (ACE), Satu'li Canteen supplies travelers all the comforts of home—courtesy of a unique, fast-casual menu that's been crafted from Pandora's natural abundance.

Featuring international-inspired cuisine, vegetarian options and specialty libations, Satu'li Canteen is the perfect place to refuel as you venture through the Valley of Mo'ara.

Visit The Mouse for Less Satu'li Canteen Menu

Cuisine: American
Please add your own review of Satu'li Canteen in the comments below. Don't forget to provide a Rating by using the Stars.