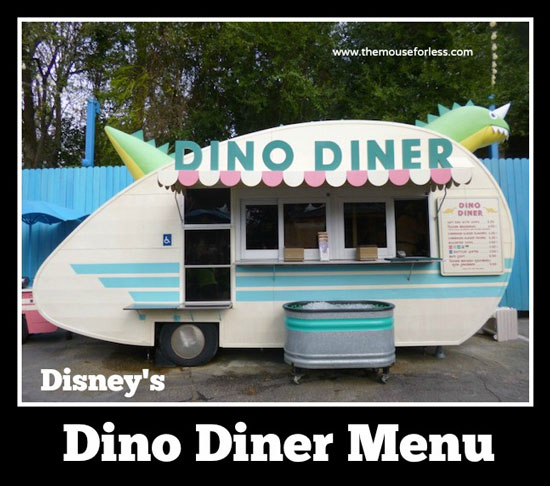 The Dino Diner trailer serves up hot dogs, frozen beverages and fresh popcorn. Look for Dino Diner at Chester and Hester's Dino-Rama in Dinoland U.S.A.
Visit The Mouse for Less' Dino Diner Menu.
Cuisine: American
Please add your own review of Dino Diner in the comments below. Don't forget to provide a Rating by using the Stars.