In each issue we like to highlight tips and tidbits from our readers. If you have a tip to share, send it to us at magicallyspeaking@themouseforless.com.
---
Published on Jan 9, 2014
Winter is here and the air isn't always super warm in Florida or in California.  Be sure to send your best tips for dealing with the cooler weather to info@magically-speaking.com
When you arrive at the theme parks during the winter, make sure to plan your schedule accordingly. Try to plan to visit indoor attractions in the either the  morning or in the evening, when temperatures are the coldest. Then, as the day gradually warms up, spend your outdoor time with a bit more warmth.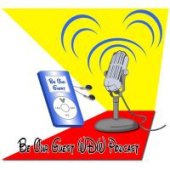 Each issue we will feature a snippet of what you could learn by listening to the Be Our Guest Podcast. Be sure to check back each issue for more fun.
 Be Our Guest Podcast Featured Tip:
From Episodes 644: Looking Back on 2013 and Looking Forward to 2014
It's time to take a look back at 2013 and all the fun that happened at Walt Disney World.  This was the year that brought us the MagicBands, MyMagic+, and Limited Time Magic.  We also look forward to what we hope will happen in 2014, like the Seven Dwarfs Mine Train.
Listen to the podcast every Monday, Wednesday and Friday at Be Our Guest Podcast!