By Debbie Boehm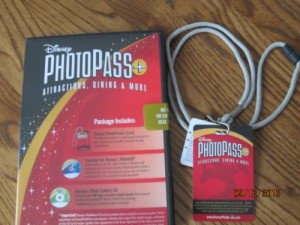 We've all seen the PhotoPass photographers at Walt Disney World.   There are at least six of them between the Emporium and Cinderella Castle on Main Street every day.  They'll even use your camera or cell phone to capture that special moment for you.  It's one of the things that I've always thought was a great idea.  Before the advent of PhotoPass, invariably one of the parents was always behind the camera unless you were lucky enough to find a kind stranger who would snap a picture for you.
Disney has used the term "plussing" for a long time.  It's that little extra that makes something really special.  One of the best illustrations of "plussing" is the little touches of gold on the Walt Disney Classics Collection pieces.  Now they have used the "+" for the PhotoPass.  So, I had to see if it was truly "plussed."
For years we've enjoyed the PhotoPass pictures and the ability to have a professional capture of our family vacation memories.  However, this past July we were traveling as a group of 18 ranging in age from 2 to 60.  Was it worth the money to pre-purchase the PhotoPass+ before our vacation had even begun?  After all, this was an investment before the fact – before we'd get to see even one picture from our trip.
Our group consisted of five siblings with most of our children.  If we used PhotoPass, we figured we would order two photos each and have it cost nearly the same, so why not go for it?  I called my travel agent and asked them to add PhotoPass+ to our trip and off we went.  If you order the PhotoPass+ in enough time you will receive everything you need in the mail. We made our decision too late, so we had to take the voucher included in our package at check in to the PhotoPass+ location found in one of the theme parks.  For us this was Town Hall at the Magic Kingdom and couldn't have been easier.