In each issue we share tips from our readers. If you have a tip to share send it to us at info@magically-speaking.com.
We're looking for your best tips to share with us all about touring during the summer and tips for experiencing the Epcot Food and Wine Festival. In addition we are looking for your best tips for experiencing Halloween events at Walt Disney World and Disneyland.
Disney gives out a pretty nice selection of candy at the party, including "fun-sized" Snickers, Twix, Milkyway, Almond Joy, Hershey bars, Heath bars, Nestle Crunch bars, Reese's cups, Kit-Kat, M&Ms, Skittles, SweetTarts, Smarties, gummy "Toy Story" characters, SweetTarts, Tootsie Rolls, Starburst, Now & Later, Twizzlers, Bottle Caps, Mike & Ikes, Bit 'o Honey, Jolly Rancher, Goofy Candy Co. lollipops, Werthers caramels, Candy Corn and more. You can collect as much as you want! Those with special dietary needs can do a "candy swap" at City Hall; they'll exchange your goodies for treats that meet your dietary restrictions. Just ask to see a list of your options which included Jelly Belly (sugar, dairy, egg and nut free), Chocolate Pumpkin and Bat Suckers (gluten, sesame, egg & nut free), Mixed Fruit buttons (sugar, dairy, egg & nut free) and Butterscotch Buttons (sugar free).
Best of Be Our Guest Podcast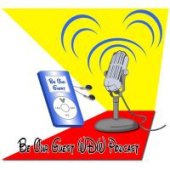 Each issue we will feature a snippet of what you could learn by listening to the Be Our Guest Podcast. Be sure to check back each issue for more fun.
Episode 907 – When Illness Strikes At WDW
Today we are excited to have April joining us from Houston, Texas to talk about her recent trip to Walt Disney World with her family.  While staying at Disney's Animal Kingdom Lodge, one of her daughters got very sick.  Hear what April learned about what options are available if you or a loved-one gets sick on your next WDW vacation.
Listen to the podcast every Monday, Wednesday and Friday at Be Our Guest Podcast!