In each issue we share tips from our readers. If you have a tip to share send it to us at info@magically-speaking.com.
We're looking for your best tips to share with us all about touring during the holiday season at both Disneyland and Walt Disney World.
Elsa, Anna, Kristoff, and Olaf take to the Cinderella Castle stage daily at 6:15 p.m. and 7:30 p.m. (on regular park days) for the short "A Frozen Holiday Wish" show. The group, visiting from Arendelle, gives guests a treat when they convince Elsa to use her powers to turn Cinderella Castle into an icy, glittering palace. The result is "Castle Dream Lights", featuring over 200,000 twinkling lights draping the castle to create a shimmering ice palace. A Frozen Holiday Wish and Castle Dream Lights can be seen in the Magic Kingdom each evening through December 31, 2015 and is available for all Magic Kingdom guests to enjoy.
Best of Be Our Guest Podcast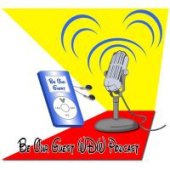 Each issue we will feature a snippet of what you could learn by listening to the Be Our Guest Podcast. Be sure to check back each issue for more fun.
Listener Barbara from Boston joins and we discuss her stay at Disney's Beach Club Resort and compare that to her "go-to" resort of Disney's Polynesian Village.  We also discuss planning strategies and why she picks her meals early.  Also, we talk about touring the parks with friends and making the most of the times with family!
The Be Our Guest Podcast is hosted by Disney lover Mike and co-hosted by fellow Disney aficionados Pam, Rikki and Debbie. The show covers everything from listener experiences to questions about how to make the most of your dream trip to the world! We hope you will join us each week as we share our love of all things Disney and we hope you will share yours as well. The BOGP family has members from all over the world and we hope you will join us!
Listen to us every Monday, Wednesday and Friday at Be Our Guest Podcast!