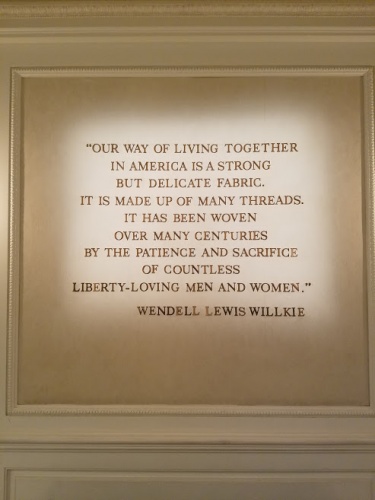 Ms. Lost was recently getting a ride on Dinosaur before it went down for refurbishment. (No worries! It will be back up and running in October!) Congratulations to Amy G.!
This week, you Ms. Lost found this great quote. Where was she?
If you think that you can help, please email your answer to: lost@themouseforless.com
Send in your guess by August 6. Please be as specific as possible, noting not only the park but the specific ride, attraction, or section where the picture was taken. For instance, instead of saying, "Magic Kingdom," say, "At Magic Kingdom at Jungle Cruise" (which isn't this week's answer). One random entry from all correct entries will receive a Disney trading pin.
Similar Posts: