In each issue we share tips from our readers. If you have a tip to share send it to us at info@magically-speaking.com.
If you are in one of the theme parks and need to check in for your flight the next day, if you head to Guest Services, they will check you in with the airlines for your flight and print boarding passes for you, free of charge. (Submitted by Deborah G.)
Best of Be Our Guest Podcast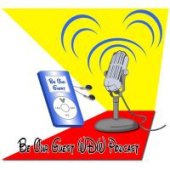 Each issue we will feature a snippet of what you could learn by listening to the Be Our Guest Podcast. Be sure to check back each issue for more fun.
Episode 961 – Three Resorts and Many Magical Experiences
Listener Julie talks about an amazing three-resort stay at Walt Disney World at the end of November – Disney's Polynesian Resort in the Hawaii Longhouse with a Lagoon View, Disney's Animal Kingdom Lodge -Kidani Village, and Disney's Coronado Springs Resort staying in Business Class.  We talk about traveling with 4 kids, great meals at Sanaa and Citricos, amazing adventures like the Nighttime Safari, the Pirate and Pals Cruise as well as in-room babysitting.
The Be Our Guest Podcast is hosted by Disney lover Mike and co-hosted by fellow Disney aficionados Pam, Rikki and Debbie. The show covers everything from listener experiences to questions about how to make the most of your dream trip to the world! We hope you will join us each week as we share our love of all things Disney and we hope you will share yours as well. The BOGP family has members from all over the world and we hope you will join us!
Listen to us every Monday, Wednesday and Friday at Be Our Guest Podcast!
Similar Posts: