In each issue we share tips from our readers. If you have a tip to share send it to us at info@magically-speaking.com.
We are going on our first ever Disney Cruise and we sail the day after my granddaughter's birthday. We will be driving from Indiana so I thought we'd inject a little Disney magic in before we sail. We plan on going to Ft. Wilderness to visit the stables, go on the wagon ride and eat at Trails End,  after which we will take her to the campfire sing a long. This is a great money saving idea I came up with to give her a little magic on her very special 4th birthday. (Submitted b Angi W.)
Best of Be Our Guest Podcast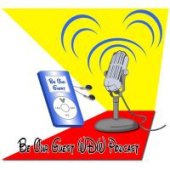 Each issue we will feature a snippet of what you could learn by listening to the Be Our Guest Podcast. Be sure to check back each issue for more fun.
Episode 955 – Summer Split Stay at Art of Animation and Wilderness Lodge
Listener Brad from Michigan discusses his August family vacation.  Hear about their 10-night split-stay between Disney's Art of Animation Resort and Disney's Wilderness Lodge Resort.   We discuss some "magical moments" that happened to his family, visiting the Harmony Barber Shop, thoughts on the Disney Dining Plan, length of ticket considerations and much more!
The Be Our Guest Podcast is hosted by Disney lover Mike and co-hosted by fellow Disney aficionados Pam, Rikki and Debbie. The show covers everything from listener experiences to questions about how to make the most of your dream trip to the world! We hope you will join us each week as we share our love of all things Disney and we hope you will share yours as well. The BOGP family has members from all over the world and we hope you will join us!
Listen to us every Monday, Wednesday and Friday at Be Our Guest Podcast!
Similar Posts: