In each issue we share tips from our readers. If you have a tip to share send it to us at info@magically-speaking.com.
Every trip to Walt Disney World I pick up a reusable extra large tote for grocery shopping. It's a super cheap souvenir, usually $5 or so.  The best part is it makes grocery shopping (which I hate) a lot more fun. Plus it signals to the world you are a Mouse Nerd and fellow Nerds often stop me in public. Then before you know it we have spent 15 minutes talking about The World and I have made a new friend! (Submitted by Heather B.)
Best of Be Our Guest Podcast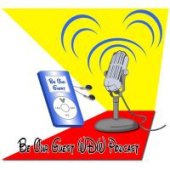 Each issue we will feature a snippet of what you could learn by listening to the Be Our Guest Podcast. Be sure to check back each issue for more fun.
Episode 948 – Disneyland's Diamond Celebration – 60 Years of Magic
Today Pam sits recounts her thoughts on her recent trip to the Disneyland Resort to experience the Diamond Celebration of 60 Years of Magic!  Hear her thoughts on the Paint the Night Parade, the "new" World of Color, changes for the better over at Disney's California Adventure, as well as all the new Star Wars experiences guests can visit. If you're planning a trip to Disneyland, do not miss this episode!
The Be Our Guest Podcast is hosted by Disney lover Mike and co-hosted by fellow Disney aficionados Pam, Rikki and Debbie. The show covers everything from listener experiences to questions about how to make the most of your dream trip to the world! We hope you will join us each week as we share our love of all things Disney and we hope you will share yours as well. The BOGP family has members from all over the world and we hope you will join us!
Listen to us every Monday, Wednesday and Friday at Be Our Guest Podcast!
Similar Posts: