In each issue we share tips from our readers. If you have a tip to share send it to us at info@magically-speaking.com.
We're looking for your best tips to share with us all about touring during the holiday season at both Disneyland and Walt Disney World.
Don't miss meeting Santa Claus at the Magic Kingdom! The meet-and-greet with Santa occurs daily at Candy Cane Garden next to City Hall between 10:00 a.m. and 5:00 p.m. Santa will also be available during Mickey's Very Merry Christmas Parties.
In addition, during the festive season, get into the holiday spirit. Wear that holiday sweater to the park. Guests have even been know to string strollers (and themselves) with battery operated holiday lights. You can even find Mickey ear hats in the park that light up. Pick up your fun holiday attire in park merchandise shops.
Best of Be Our Guest Podcast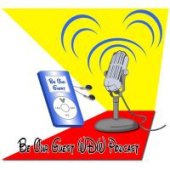 Each issue we will feature a snippet of what you could learn by listening to the Be Our Guest Podcast. Be sure to check back each issue for more fun.
Episode 937 – Father/Daughter Trip with Early December Magic
Listeners David and Mariam talk about their trip to Walt Disney World last December.  We talk about their split stay at Disney's Saratoga Springs Resort as well as Disney's Animal Kingdom Lodge Resort, the Deluxe Disney Dining Plan, the "December-difference" and much more!   Also, hear about how Disney tried to take care of you when you are celebrating your birthday with them!
The Be Our Guest Podcast is hosted by Disney lover Mike and co-hosted by fellow Disney aficionados Pam, Rikki and Debbie. The show covers everything from listener experiences to questions about how to make the most of your dream trip to the world! We hope you will join us each week as we share our love of all things Disney and we hope you will share yours as well. The BOGP family has members from all over the world and we hope you will join us!
Listen to us every Monday, Wednesday and Friday at Be Our Guest Podcast!
Similar Posts: