In each issue we share tips from our readers. If you have a tip to share send it to us at info@magically-speaking.com.
We're looking for your best tips to share with us all about touring during the summer and tips for experiencing the Epcot Food and Wine Festival. In addition we are looking for your best tips for experiencing Halloween events at Walt Disney World and Disneyland.
Immerse yourself in the sights, smells and flavors of chocolate with Ghiradelli's – The Chocolate Experience : From the Bean to the Bar at the Festival Center . Here you can sample chocolates, marvel at chocolate sculptures created by WDW Resort pastry chefs, explore the journey chocolate must take to get from the bean to the bar, purchase gourmet drinking chocolate, and much more.
Best of Be Our Guest Podcast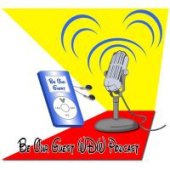 Each issue we will feature a snippet of what you could learn by listening to the Be Our Guest Podcast. Be sure to check back each issue for more fun.
Episode 922 – Last Minute Trip to See Osborne Lights
Emily and Judy joined us from Virginia to talk about their last-minute trip to Walt Disney World last year with the purpose of seeing the Osborne Lights with their family!  Hear about how they went about planning this trip very last -minute, adjusting expectations, experiencing New Years Eve in Epcot, touring the parks while expecting, staying off-site and more!
The Be Our Guest Podcast is hosted by Disney lover Mike and co-hosted by fellow Disney aficionados Pam, Rikki and Debbie. The show covers everything from listener experiences to questions about how to make the most of your dream trip to the world! We hope you will join us each week as we share our love of all things Disney and we hope you will share yours as well. The BOGP family has members from all over the world and we hope you will join us!
Listen to us every Monday, Wednesday and Friday at Be Our Guest Podcast!
Similar Posts: