In each issue we share tips from our readers. If you have a tip to share send it to us at info@magically-speaking.com.
We're looking for your best tips to share with us all about touring during the summer and tips for experiencing the Epcot Food and Wine Festival. In addition we are looking for your best tips for experiencing Halloween events at Walt Disney World and Disneyland.
At Mickey's Not-So-Scary Halloween Party, Halloween-themed specialty treats have been available at the following locations:
Gaston's Tavern
Ghost Cupcakes
Storybook Treats
Candy Corn Soft Serve Ice Cream
Main Street Bakery
Spider Cupcakes and Monster Cupcakes
Main Street Bakery
Halloween Cookie
Plaza Ice Cream Parlor
Halloween Cookie Ice Cream Sandwich
Outdoor Vending Carts
Candy Corn Cotton Candy
Make sure to pick up your themed sweet treat at the party!
Best of Be Our Guest Podcast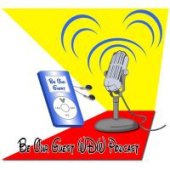 Each issue we will feature a snippet of what you could learn by listening to the Be Our Guest Podcast. Be sure to check back each issue for more fun.
Episode 919 – Mother/Daughter Trip to Disneyland
Angie talks about her Mother/Daughter trip she took to to Disneyland over Spring Break 2015.  Hear what she thinks about her first visit to Disneyland after many trips to Walt Disney World.  She also shares details about staying at two Good Neighbor Hotels, including the legendary Candy Cane Inn, and more!
The Be Our Guest Podcast is hosted by Disney lover Mike and co-hosted by fellow Disney aficionados Pam, Rikki and Debbie. The show covers everything from listener experiences to questions about how to make the most of your dream trip to the world! We hope you will join us each week as we share our love of all things Disney and we hope you will share yours as well. The BOGP family has members from all over the world and we hope you will join us!
Listen to us every Monday, Wednesday and Friday at Be Our Guest Podcast!
Similar Posts: