In each issue we share tips from our readers. If you have a tip to share send it to us at info@magically-speaking.com.
We're looking for your best tips to share with us all about touring during the summer and tips for experiencing the Epcot Food and Wine Festival. In addition we are looking for your best tips for experiencing Halloween events at Walt Disney World and Disneyland.
New for this year is Remy's Ratatouille Hide & Squeak . This scavenger hunt has guests searching for Remy statuettes hidden around World Showcase. The goal is to help Remy as he ventures around World Showcase collecting ingredients for his signature dish, ratatouille. Use the World Showcase map to locate the statues, mark your location with a sticker, and even receive a prize.  You can purchase your map and stickers from The Festival Center, Pin Central, Port of Entry or World Traveler at International Gateway. You will then use the map to record your discoveries while helping Remy, by placing the corresponding ingredient sticker on the map. Guests return their map (does not have to be completed) to the redemption location at Port of Entry (Plaza Towers) by Nov. 16 to pick up their surprise – a limited release pin!
Best of Be Our Guest Podcast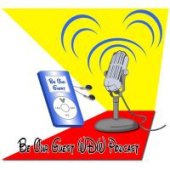 Each issue we will feature a snippet of what you could learn by listening to the Be Our Guest Podcast. Be sure to check back each issue for more fun.
Episode 910 – Panama Canal Cruise on the Disney Wonder
We are heading up north today to speak with Barb from Canada to discuss her amazing Panama Canal Cruise aboard the Disney Wonder.  We discuss how a 15-night cruise is different than the typical DCL offerings and also get into how dining, recreation, and more change when you are on the ship this long!
Listen to the podcast every Monday, Wednesday and Friday at Be Our Guest Podcast!
Similar Posts: