In each issue we share tips from our readers. If you have a tip to share send it to us at info@magically-speaking.com.
We're looking for your best tips to share with us all about touring during the summer and tips for experiencing the Frozen Summer Fun event. In addition we are looking for your best tips for experiencing the Disneyland Diamond Celebration.
If you'll be touring Epcot this summer and you are looking for something unique to experience, don't miss the Sounds Like Summer live concert series which brings talented tribute bands to the America Gardens Theatre. These bands authentically recreate the classic hits of legendary musical icons. There are three shows nightly and the artists put on one heck of a show.
Best of Be Our Guest Podcast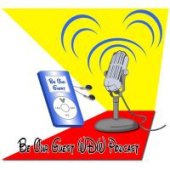 Each issue we will feature a snippet of what you could learn by listening to the Be Our Guest Podcast. Be sure to check back each issue for more fun.
Episode 874 – 3 Weeks in Florida – Fantasy, Pop, Give Kids the World, & More
Listener discusses his 3-week trip to Florida where he first took a 7-night Eastern Caribbean Cruise on the Disney Fantasy, his stay at Disney's Pop Century and Animal Kingdom Lodge Resorts, as well as discuss volunteering at Give Kids the World Village.
Listen to the podcast every Monday, Wednesday and Friday at Be Our Guest Podcast!
Similar Posts: