In each issue we share tips from our readers. If you have a tip to share send it to us at info@magically-speaking.com.
We're looking for your best tips to share with us all about touring during the summer and tips for experiencing the Frozen Summer Fun event. In addition we are looking for your best tips for experiencing the Disneyland Diamond Celebration.
Did you know that the entire Disneyland Park stars in the "Disneyland Forever" fireworks spectacular"? Special effects turn the storefronts of Main Street, USA, the Matterhorn, and "it's a small world" into giant projection screens filled with characters and special surprises. Scenes from the show include trips to Neverland with Peter Pan, floating lanterns courtesy of Flynn and Rapunzel from Tangled, and dancing with King Louie from The Jungle Book.
Best of Be Our Guest Podcast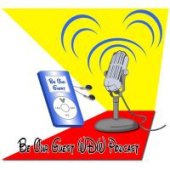 Each issue we will feature a snippet of what you could learn by listening to the Be Our Guest Podcast. Be sure to check back each issue for more fun.
Episode 871 – One Magical Day at Disneyland
Listener David from Virginia joins us to discuss his trip to California and how his family spent one magical day at Disneyland during the busy holiday season!  Hear about getting around the crowds, using Legacy Fastpass to their advantage, great snacks and dining that you should try and more! (PS: one of their tips is to try the jalapeno cheese pretzel and the Disneyland corn dog!)
Listen to the podcast every Monday, Wednesday and Friday at Be Our Guest Podcast!
Similar Posts: