In each issue we share tips from our readers. If you have a tip to share send it to us at info@magically-speaking.com.
We're looking for your best tips to share with us all about touring Star Wars Weekends. In addition, tips for experiencing the Disneyland Diamond Celebration.
Make sure to stakeout your spot along Sunset Boulevard early, up to 2 hours in advance, for the special Symphony in the Stars Star Wars fireworks. The pre-show with characters starts at approximately 9:30 p.m. If crowds are heavy, you can also get a great view of the fireworks standing in front of 50s Prime Time Cafe although the stage with pre-show will not be visible. Special ear hats that glow with the fireworks show (as well as with Fantamic!) are available $25 at select merchandising locations throughout the park.
Best of Be Our Guest Podcast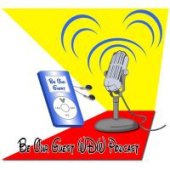 Each issue we will feature a snippet of what you could learn by listening to the Be Our Guest Podcast. Be sure to check back each issue for more fun.
Episode 865 – Boardwalk Inn, Cabins at Fort Wilderness & Flower and Garden Festival
Join listener Carmen who shares the details about her recent trips to Walt Disney World. She talks about staying at Disney's Boardwalk and why it's such a great choice to stay at during Epcot's Flower and Garden Festival.
Listen to the podcast every Monday, Wednesday and Friday at Be Our Guest Podcast!
Similar Posts: