In each issue we share tips from our readers. If you have a tip to share send it to us at info@magically-speaking.com.
We're looking for your best tips to share with us all about touring Star Wars Weekends.

This is a very crowded event and you simply will not be able to do it all in a single day. As such, you'll need to decide what is most important to you ahead of time and do those things first. If you have children eager to take part in the Star Wars activities such as the Jedi Training Academy and Padawan Mind Challenge, plan to arrive early and sign up for these events as soon as the park opens. Want to ride the popular rides, make sure to get a FastPass+ in advance for Toy Story Mania and ride Tower of Terror and Rock 'n' Roller Coaster as soon as you can. Then relax and take in some of the Star Wars fun. If you would like photos with some of the Star Wars-themed characters such as Jedi Mickey line up early; consistently, Darth Vader seems the most popular with the longest lines. If you're looking for "limited edition" Star Wars merchandise, buy it early before it sells out!
Best of Be Our Guest Podcast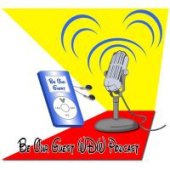 Each issue we will feature a snippet of what you could learn by listening to the Be Our Guest Podcast. Be sure to check back each issue for more fun.
Episode 856 – Thanksgiving on the Disney Fantasy
Join us and listener Jeff who discusses his family's Thanksgiving 2014 7-Night Eastern Caribbean Cruise on the Disney Fantasy.  Hear about the ports of St. Maarten, San Juan, Castaway Cay and more!  Also hear about the stateroom for a family of 5 and great dining and entertainment onboard!
Listen to the podcast every Monday, Wednesday and Friday at Be Our Guest Podcast!
Similar Posts: