In each issue we share tips from our readers. If you have a tip to share send it to us at info@magically-speaking.com.
We're looking for your best tips to share with us all about touring Star Wars Weekends. In addition, tips for experiencing the 24 Hour Day at either Disneyland or Walt Disney World!
I have a Samsung S5 and I work on a boat so I require a sturdy case. I purchased one called Impact Gel from Walmart that you can personalize with your own pictures. It comes with a template and is super easy. I am a diehard Mr. Toad fan so I was able to take a great pix of Toad on my last trip, cut it to the exact size and VOILA!! Custom made! The options are endless. I catch myself taking Disney pix for the exclusive use of turning them into phone case pix.
Best of Be Our Guest Podcast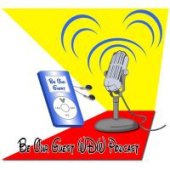 Each issue we will feature a snippet of what you could learn by listening to the Be Our Guest Podcast. Be sure to check back each issue for more fun.
Episode 849 – Disney Tech Best Practices 2015
Today the crew spends lots of time going over the best of technology when it comes to making your next Disney vacation better!  How can we use tech to make our trips better without getting in the way?  Hear new apps, hardware, and even a debate on the Selfie-stick today
Listen to the podcast every Monday, Wednesday and Friday at Be Our Guest Podcast!
Similar Posts: