In each issue we share tips from our readers. If you have a tip to share send it to us at info@magically-speaking.com.
We're looking for your best tips to share with us all about touring Star Wars Weekends. In addition, tips for experiencing the 24 Hour Day at either Disneyland or Walt Disney World!
During Star Wars Weekends, Disney's Hollywood Studios hours are from 8/9 a.m. to 10/11 p.m. However, turnstiles usually begin admitting guests into the park between 7:15 a.m. and 7:30 a.m. Those wishing celebrity autographs should use the bag check line to the far right.
Best of Be Our Guest Podcast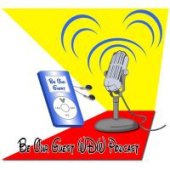 Each issue we will feature a snippet of what you could learn by listening to the Be Our Guest Podcast. Be sure to check back each issue for more fun.
Listener Tarryn shares her experience taking a last minute couples only trip. She shares about how useful Tables in Wonderland is for guests to save money vs. using the Disney Dining Plan.
Hear about the rest of Tarryn's vacation and how it differed from previous vacations on this episode!
Listen to the podcast every Monday, Wednesday and Friday at Be Our Guest Podcast!
Similar Posts: