In each issue we share tips from our readers. If you have a tip to share send it to us at info@magically-speaking.com.
We're looking for your best tips to share with us all about touring the Epcot Flower and Garden Festival! In addition, if you've been to Disney California Adventure and visited Hollywood Land for Frozen Fun, we'd love to have your best tips too!
If you decide to participate in the Epcot Kidcot Fun Spots (where kids can color a Duffy or Perry on a stick, as well as interact with Cast Members from host countries) consider having your child ask the Cast Member what the colors are of their flag.
Best of Be Our Guest Podcast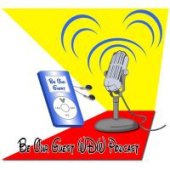 Each issue we will feature a snippet of what you could learn by listening to the Be Our Guest Podcast. Be sure to check back each issue for more fun.
Listener Jonathan shares his trip from Thanksgiving week 2014 with his three princesses!  Hear about how he surprised his girls, driving down to Walt Disney World after planning this trip just 35 days before arrival.
To hear more about Jonathan trip, make sure to listen to this episode!!
Listen to the podcast every Monday, Wednesday and Friday at Be Our Guest Podcast!
Similar Posts: