In each issue we share tips from our readers. If you have a tip to share send it to us at info@magically-speaking.com.
We're looking for your best tips to share with us all about touring the Epcot Flower and Garden Festival! In addition, if you've been to Disney California Adventure and visited Hollywood Land for Frozen Fun, we'd love to have your best tips too!
During the Epcot Flower and Garden Festival, you'll find 70 Disney character topiaries among the over 100 topiaries arranged throughout Epcot. Characters include Buzz Lightyear, Sorcerer Mickey, Miss Piggy, Lady and the Tramp, and much more! Also look for more than 200 floating mini-gardens, dozens of flower towers and sweeping beds of multi-colored blooms. Then, at themed flower and garden displays you'll learn new tips and techniques that you can try at home. This last trip, I learned about raising chickens!
Best of Be Our Guest Podcast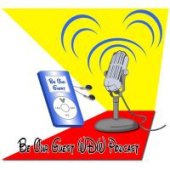 Each issue we will feature a snippet of what you could learn by listening to the Be Our Guest Podcast. Be sure to check back each issue for more fun.
Episode 835 – First Disney Fit Challenge Weekend
Listener Jeff joins us to discuss the first-ever Disney Fit Challenge Weekend which occurred in the fall at Disney's Wide World of Sports!  Hear how the Crossfit craze mixes with the fun of Disney for an intense weekend! It was an interesting experience overall, for sure!
To hear more about Jeff's trip, make sure to listen to this episode!
Listen to the podcast every Monday, Wednesday and Friday at Be Our Guest Podcast!
Similar Posts: