We're looking for your best tips to share with us all about touring the Epcot Flower and Garden Festival! In addition, if you've been to Disney California Adventure and visited Hollywood Land for Frozen Fun, we'd love to have your best tips too!
If you are looking for a unique experience or are looking to get a preview of the Epcot Flower and Garden Festival, ride the Epcot Monorail! It will give you an excellent overview of the Festival. You'll be able to see the colorful flower beds designed to look like butterflies surround the waterway under the monorail, as well as other fantastic garden areas.   Plus, if you ride at night, some of the floating gardens in the waterway under the monorail even have LED lights and many of the other flower beds, playgrounds, topiaries also are illuminated. Consider planning to ride the Epcot monorail, for the opportunity to experience a fun view, day or night, that you won't get otherwise.
Best of Be Our Guest Podcast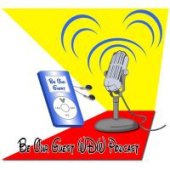 Each issue we will feature a snippet of what you could learn by listening to the Be Our Guest Podcast. Be sure to check back each issue for more fun.
Episode 828 – Disney College Program, Getting Married on Castaway Cay & More
The Be Our Guest Podcast is celebrating March Madness this month and we invited listeners to join in on the fun with us! This episode, we have listener Jessica who shares her experiences as part of the Disney College Program, how working for Disney helped her to meet her husband, and how they got married at Castaway Cay!
To hear all about her unique experiences, make sure to listen to this episode!
Listen to the podcast every Monday, Wednesday and Friday at Be Our Guest Podcast!
Similar Posts: