We're looking for your best tips to share with us all about touring the Epcot Flower and Garden Festival! In addition, if you've been to Disney California Adventure and visited Hollywood Land for Frozen Fun, we'd love to have your best tips too!
Did you know that for there is a special tour that's only held during the Epcot Flower and Garden Festival? The Gardens of the World Tour is a 3-hour tour held only on Monday, Tuesday, Thursday & Friday from 9 a.m. to noon. A Disney Horticulturist will host the tour of special displays and award-winning international gardens. The tour cost $64.00 + tax per person and guests must be age 16 and up. To book, call 407-WDW-TOUR (939-8687).
Best of Be Our Guest Podcast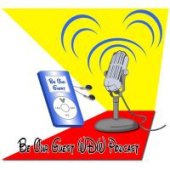 Each issue we will feature a snippet of what you could learn by listening to the Be Our Guest Podcast. Be sure to check back each issue for more fun.
Listener Heath shares his thoughts of Disney's Saratoga Springs Resort. He absolutely ended up loving it; it's a beautiful resort, but it's also a huge resort. Keep in mind that if you're only utilizing Disney transportation, there are 5 different bus stops at this resort that you may have to stop at before you can head to the parks. This means that you'll need to remember to add extra transportation time to your schedule to compensate for the additional stops.
To hear more of Heath's trip, make sure to listen to this episode!
Listen to the podcast every Monday, Wednesday and Friday at Be Our Guest Podcast!
Similar Posts: