We're looking for your best tips to share with us all about touring the Epcot Flower and Garden Festival! In addition, if you've been to Disney California Adventure and visited Hollywood Land for Frozen Fun, we'd love to have your best tips too!
I recommend for all little girls (and also the big girls too) to purchase glow-in-the-dark fingernail polish before a Disney trip.  It's great for the dark rides!  The problem is that it can be a bit challenging to find when it isn't October, so order you may need to order it online or stock up during Halloween season! (Submitted by ssdavis)
Best of Be Our Guest Podcast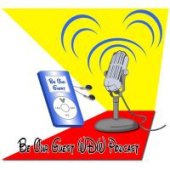 Each issue we will feature a snippet of what you could learn by listening to the Be Our Guest Podcast. Be sure to check back each issue for more fun.
Listener Ed shares his family's experience traveling on the Disney Fantasy at Christmas! He shares that if you'll be sailing on Christmas, you'll see a lot of people wearing their Christmas pajamas wondering the decks on Christmas Eve! So if you will be cruising then, don't forget to bring those awesome PJs!
To hear more about Ed's wonderful Christmas cruise, listen to this episode!
Listen to the podcast every Monday, Wednesday and Friday at Be Our Guest Podcast!
Similar Posts: