Share your best tips for dealing with Disney when it's cold out to info@magically-speaking.com
We've got some great dining tips to share with you, thanks to a reader, Cainlamance, that include:
Start the day with a big breakfast to keep you going.
Eat lots of protein.
Pack snack throughout the snack as needed.
If possible, eat lunch later to avoid crowds and if eating supper in the park, eat later to avoid crowds again. Or eat snack then early dinner. My family loves Disney but try to avoid the crowded eating times.
Best of Be Our Guest Podcast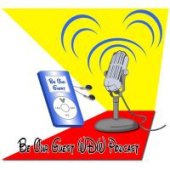 Each issue we will feature a snippet of what you could learn by listening to the Be Our Guest Podcast. Be sure to check back each issue for more fun.
Episode 811 – Grand Floridian & Beach Club Villas Stay
Listener Jocelyn is here to discuss her split stay at both Disney's Grand Floridian and Disney's Beach Club. She shares the differences in staying in a studio vs. staying in a one bedroom Disney Vacation Club accommodations. She also shares her experience at the Epcot After Hours Wind Down which took place last Fall.
Find out more about Jocelyn's trip on this episode.
Listen to the podcast every Monday, Wednesday and Friday at Be Our Guest Podcast!
Similar Posts: