Share your best tips for dealing with Disney when it's cold out to info@magically-speaking.com
On occasion, when I have $5 I don't need (like a five dollar bill in my wallet or an un-even $365 in my checking account) I will run to Starbucks and buy a $5 gift card. We then take those gift cards to Disney and use them for our snacks/meals at Starbucks, which are then already paid for. These cards can obviously also be used at airport Starbucks too. (Editor's Note: If you don't want to have a ton of Starbucks cards milling around your wallet, you can simply just re-load one single Starbucks card with more money whenever you have the extra $5.) (Submitted by Maegan D.)
Best of Be Our Guest Podcast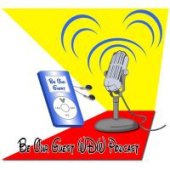 Each issue we will feature a snippet of what you could learn by listening to the Be Our Guest Podcast. Be sure to check back each issue for more fun.
From Episode 799 – Summer Magic at Disneyland Resort
Be aware that there are two different early morning options that occur at Disneyland Resort. One is "Extra Magic Hours" and the other is "Magic Morning." The Extra Magic Hours are for those staying at a Disneyland Resort Hotel and allows guests admission at Disneyland Park on Tuesday, Thursday and Saturday and Disney California Adventure Park on Sunday, Monday Wednesday and Friday before the park opens to the general public. The Magic Mornings are for all guests. They can enter the park before it officially opens to the general public on Tuesday, Thursday or Saturday. Make sure to double check what's being offered to guests when planning your trip.
Want to find out more from Listener Julie about her trip to Disneyland? Make sure to listen to those episode!
Listen to the podcast every Monday, Wednesday and Friday at Be Our Guest Podcast!
Similar Posts: