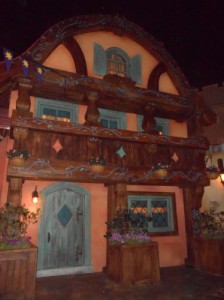 Ms. Lost found Mission: Space last week…wonder if she choose green or orange.  Congratulations to Michelle P.!
Ms. Lost decided she wanted to visit this newer area of the park.  Where can you find her?
If you think that you can help, please email your answer to us. lost@themouseforless.com
Send in your guess by November 9. Please be as specific as possible, noting not only the park but the specific ride, attraction, or section where the picture was taken. For instance, instead of saying, "Epcot," say, "At Epcot at Maelstrom" (which isn't this week's answer). One random entry from all correct entries will receive a Disney trading pin.
Similar Posts: