By Lisa McClure
Recently, my husband and I were able to take a short cruise on the Disney Dream. He is a Disney Cast Member and because of that, we were invited to have the opportunity to go on a short cruise to put the ship "through the ropes" before guests arrived, making sure everything ran smoothly. While there is much that can be said about the new ship, it's probably best to actually show you some of the highlights.
Let me start by saying the Dream is HUGE! I was just on the Wonder over Thanksgiving and the difference between the size of the two ships is immediately recognizable.
When guests first step into the atrium, they see the enormous atrium and beautiful chandelier three floors up. It is a completely different type of centerpiece from those on the Wonder and Magic. The Dream has amazing chandeliers all over it, the attention to detail was incredible!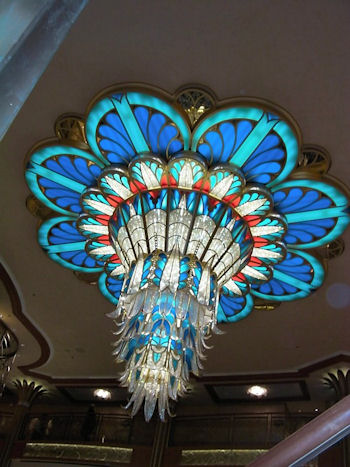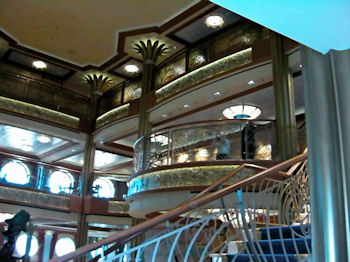 The sail away party is different than the one on the other Disney ships.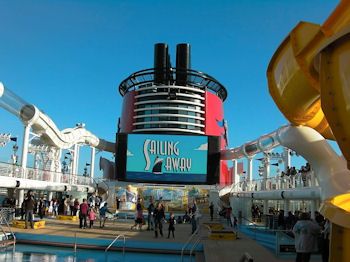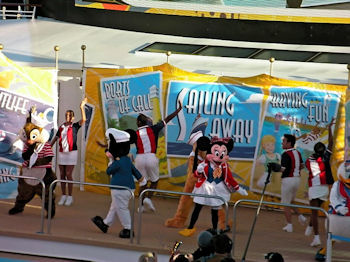 And as you can see, the backdrop of the party is the Aquaduck. This water coaster is just part of the new pool settings.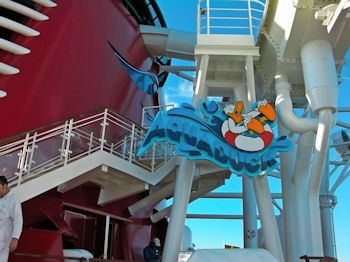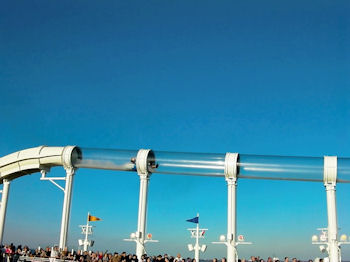 There are signs posted stating wait times. Consensus is that it's worth the wait!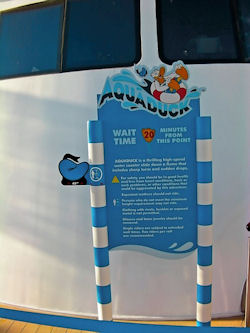 And there is a new pool and kids splash area, too.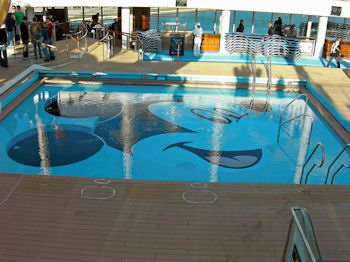 Nemo's Reef Splash Zone looks like it will be great fun for the kids.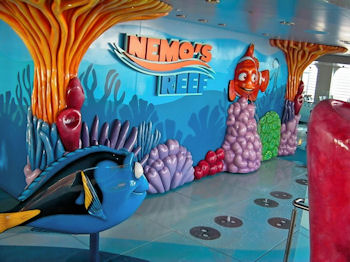 We were lucky enough to stay in a Deluxe Verandah stateroom. The stateroom is quite nice, complete with soft bedding and thirsty towels.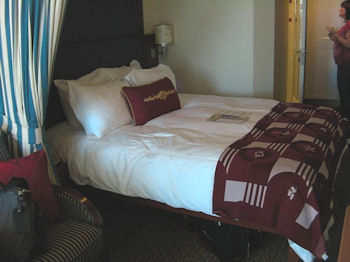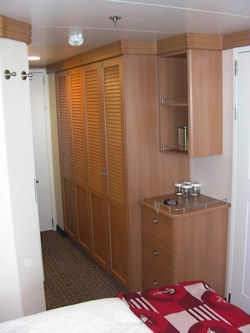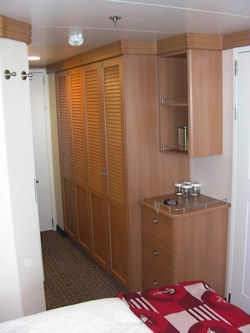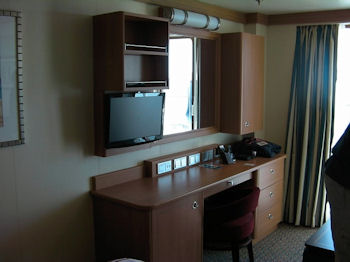 And of course, the wonderful Disney split bathrooms, complete with a small tub.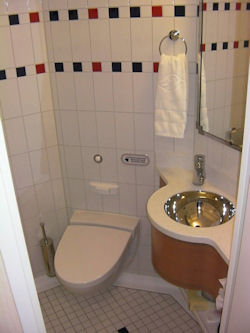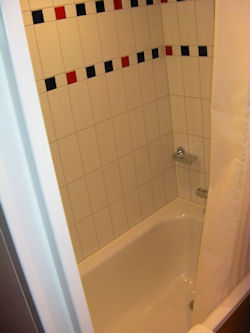 And since we're on the topic of "necessities," the laundry on the Dream offers some nice changes. Guests can use their room key to pay for laundry, and there is even free ironing in the laundry room.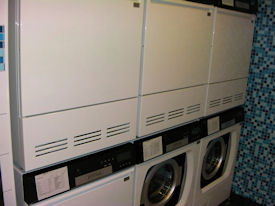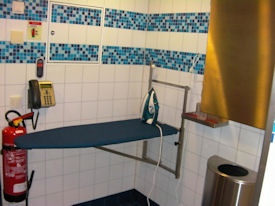 And of course, a Disney cruise wouldn't be complete without some amazing areas for the kids to play in.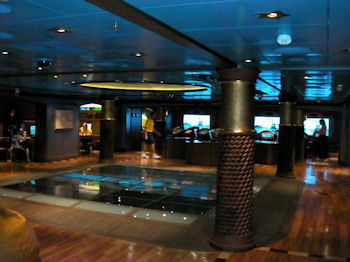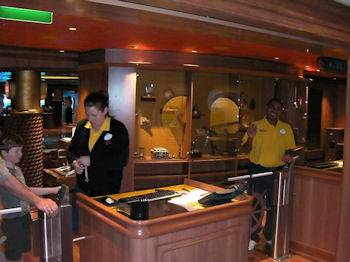 Wow! That's a lot of fun already. There's more to the ship than I can possibly show here. We haven't even gotten to the
shopping…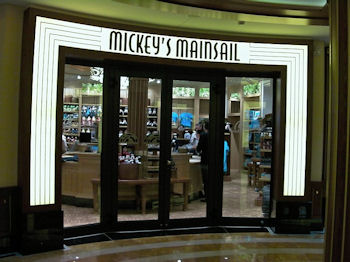 theaters…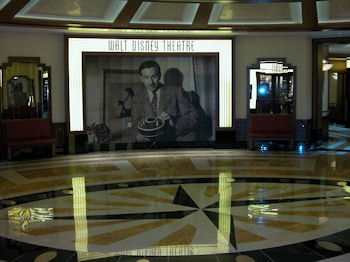 gym…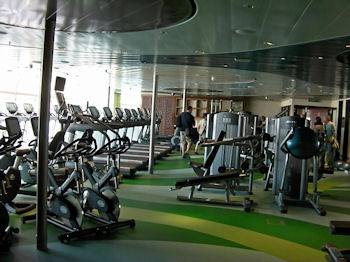 spa…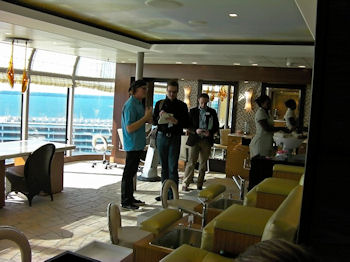 or restaurants…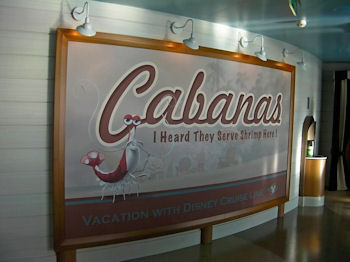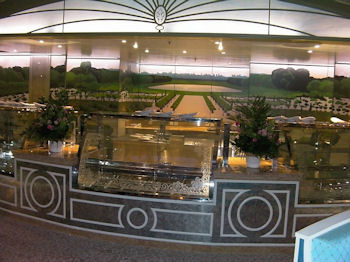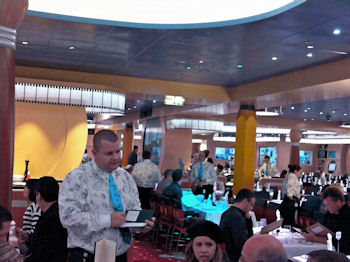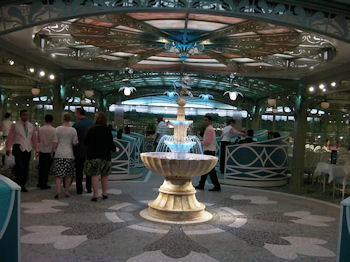 Not to be too cliche, but you really do have to see it to believe it! If you don't have your cruise booked yet, let me give you a little more incentive. If you look at TheMouseForLess, there is a huge photo blog focusing on the various aspects of the ship. Take a more in-depth look there at what is happening aboard the Dream.
And if you haven't seen it, check out the video of the christening of the Dream. It really was an inspirational event, complete with more Disney characters than you've ever seen in one location.
So whether you are planning a cruise soon, or just dreaming, it's wonderful to see what Disney has done to make the Dream come true!
Similar Posts: