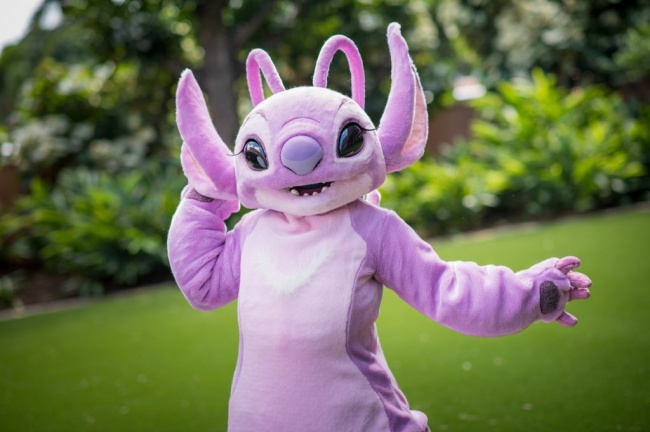 One of the really cool things about visiting Aulani – A Disney Resort & Spa is that the resort brings out its own cast of unique Disney characters for Guests to be able to see. Recently, they introduced a walk around version of  'Olu Mel, the ukulele-playing turtle friend of Duffy the Disney Bear. 'Olu Mel is basically the mascot of this particular Disney Resort Hotel. However, now, there is a brand new character that Guests can see on their next visit!
Fans of the character of Stitch are very familiar with his girlfriend who is known as Angel! (She's also known as Experiment 624). Disny states that Angel's singing turns any Experiment within earshot from good to evil. However it would seem that Experiment 626 is not affected by the hypnotic effects. Stitch has been enamored with Angel from the moment they met. And now she has joined Stitch at Aulani!
Guests will be able to catch this new character from time to time while visiting the resort. Guests will likely be able to see when they are meeting by viewing the new Disney's Aulani Resort app. Not only will Guests be able to spot these two, but also other favorite Disney Characters can be found too, including Mickey Mouse, Minnie Mouse, and Chip 'n' Dale.
Aulani – A Disney Resort & Spa combines the wonder of Disney with the beauty of Hawai'i in one legendary vacation destination. If you want to book a trip to Aulani, take a look at our handy discounts page.