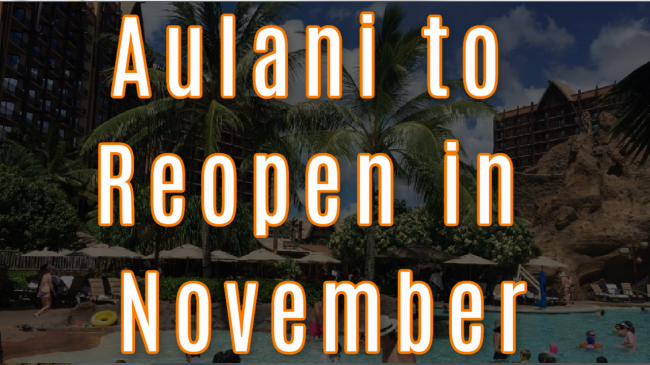 Hooray! Paradise is reopening soon! That's because Aulani, A Disney Resort & Spa, which can be found in Ko Olina on the island of O'ahu in Hawaii, will be reopening beginning on November 1!
Hawaii recently announced that they would be offering a pre-arrival testing program for those who are traveling from out-of-state, which has allowed Disney to reopen their resort on the the island. The reopening will, however, be a phased reopening. Disney will be focusing on the health and safety of their Guests, Cast and community.
This reopening will make sure to take into consideration the guidance of local and national government and health authorities, including the U.S. Centers for Disease Control and Prevention (CDC), as well as the U.S. Travel Association and Disney's team of health and safety experts. Disney will, of course, continually evaluate and adjust the reopening process along the way, as circumstances and the recommendations of authorities change.
And for those who've missed it, Guests can now currently book reservations to stay at Aulani for 2021 now. So, if you want to visit this wonderful resort, now may be the time to book your stay!
Take a look at what Aulani, A Disney Resort & Spa is like here: